Hero Skins
Starting in Year 6, For Honor introduces 1 new Hero Skin every season. Each Hero Skin represents a character in Heathmoor with a unique story tied to the season in which it was introduced. Here you can explore each character and their legendary tale.
Inquisitor Yinchen Pirate Skin
The Pirate Yinchen was among the first to set foot in Heathmoor when Boy Yin's fleet docked on its frozen shores. She was quickly intrigued by the people of this foreign land, and their idea of fidelity. This was, after all, a land divided by fealties and alliances, where identity, class and belief mattered above all. While the people were constantly at war, she noticed a strange balance to this world. An understanding that allowed the Pirates to thrive.
Learn More
Battle Pass
The Servants of the Stake have formed a dark cult based on the four lost relics. With these great powers in their grasp, they believe great change will come to Heathmoor. The Servants are willing to recruit any who worship the altars of these relics. To aid them in their sacred quest, they have forged new weapons for all of their followers, no matter what faction they might have once sworn allegiance to. All are one under the Stake. With these weapons, any non-believer shall fall. Without pity. Without forgiveness. This season, take your hero through gothic gloom and unlock 100 Tiers of rewards for all heroes! Available during For Honor Y7S1: Heresy only.
Learn More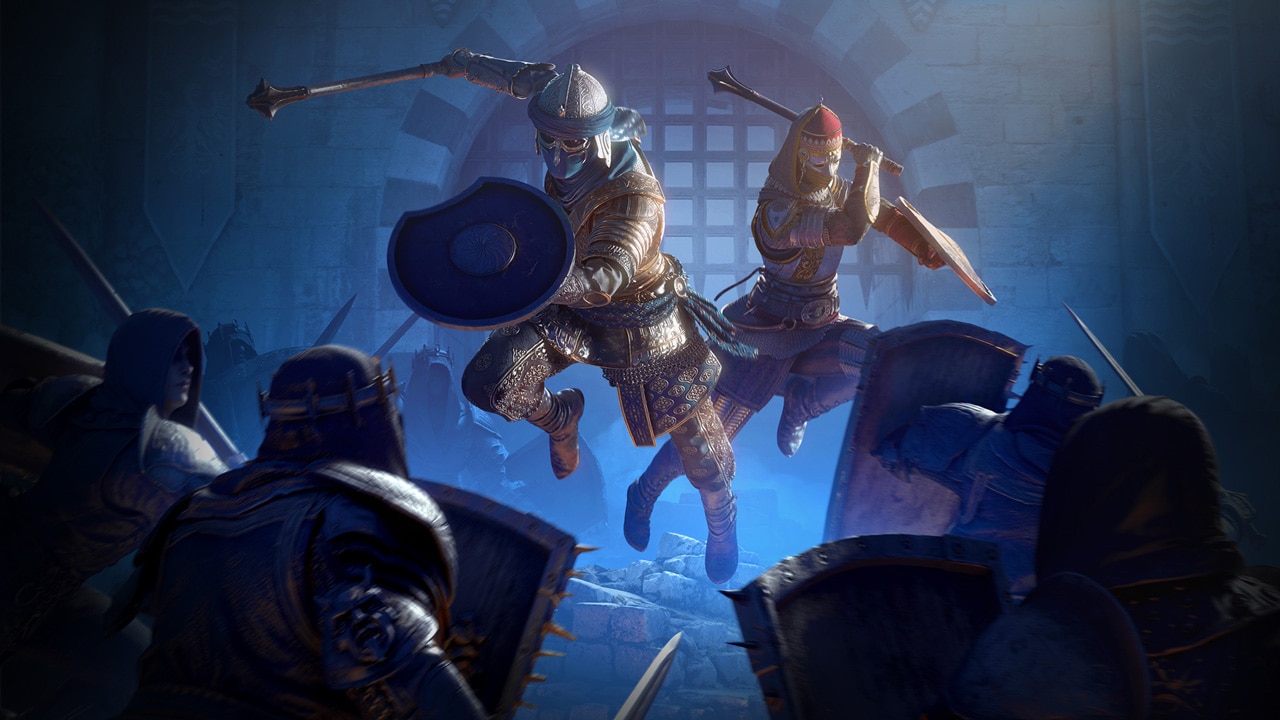 New Hero: Afeera
The Afeera are the tactical geniuses of the battlefield. Highly trained and precise in their attacks, they can deftly dispatch an enemy with their mace and shield. Nimble and quick, the Afeera are also capable of impressive acrobatic feats—using their every limb as a weapon to fell opponents. They are elegant yet deadly warriors.