The Division 2 – Warlords of New York's Season 1 – Shadow Tide heads into May with the new Home League against the Cleaner faction of New York City. The League introduces several new challenges, time trials, and exclusive rewards, so test your skills and see if you can obtain the coveted Lady Liberty backpack trophy! Remember, you do not have to finish all challenges in one week, as progress on the Stages carries over in between weeks. Home League will close, and rewards will become unavailable on May 12.
The missions included in this League are Pathway Park, the Stranded Tanker, Coney Island Amusement Park, and Wall Street. Remember, Challenging difficulty is the minimum required setting for League progress to be tracked, and Wall Street specifically has a Heroic difficulty requirement. Additionally, there are challenges for Cleaner faction enemies affected by the Bleed status, and Cleaner Elite kills. Happy hunting!
Priority Alerts:
MANHUNT:
There are now three Manhunt Targets available throughout the two cities. Neptune, Venus, and now Saturn have all been discovered in game and can be taken down. You'll need to have all four Manhunt Targets completed before you can go after the Prime Target, Jupiter, at the end of the Season.
Eliminating Jupiter will reward you with the EMP Sticky Bomb Skill Mod.
TITLE UPDATE 9.1:
Before we deploy Title Update 10 - which will contain a more comprehensive look at balance tweaks and bug fixes - we hope to implement several high-priority solutions sometime before mid-May with Title Update 9.1. While we are continuously looking at player feedback for more long-term improvements, we hope to introduce some fixes to issues like NPC aggressiveness and targeting accuracy (both with firearms and grenades), framerate drops in areas like the Dark Zone, and the Warhound Convoy activity.
The Warhound Convoy activity is something we want to investigate further as it is an activity with a wildly out of proportion engagement and difficulty vs. fun and reward factor. We want to be clear that we do not consider the repeated use of this activity to be an exploit of the game, but it is something that we see as an outlier that will need some changes.
APPAREL CACHE POOLS:
The Standard and Legacy Apparel Caches went through a change in inventory on Tuesday, meaning new items are now available, and some previous items are rotated out for the time being. If you previously had all 100/100 items, be sure to take another look with the new stock!
The full list of items in both caches can be found in our forum post here.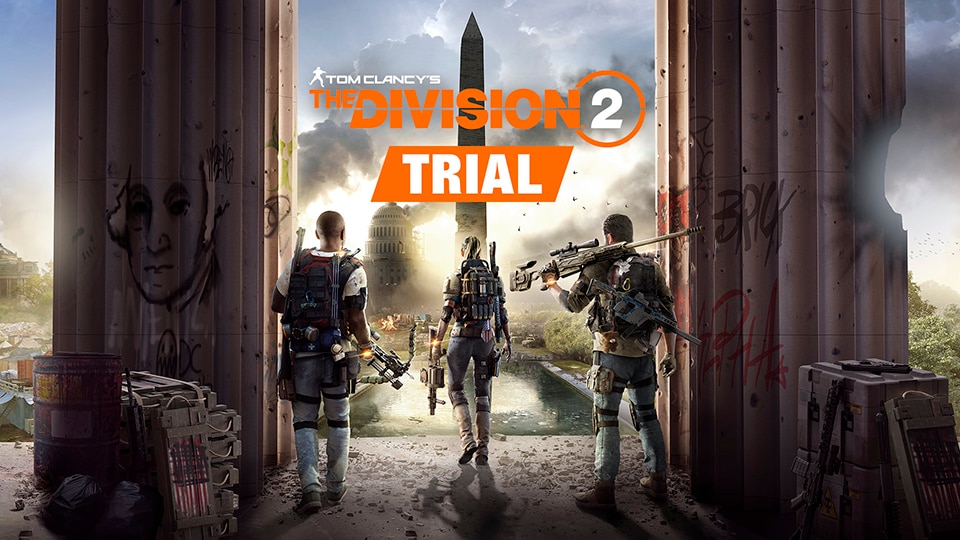 FREE TRIAL:
Remember that all players who log in between April 21 and May 5 can claim the 'Soda' backpack trophy and 3 Apparel Cache Keys as a kick-off gift for last week's Title Update 9.
Additionally, the Free Trial version of The Division 2 is now available. You can play free for a total of 8 hours with the progression capped at level 8. There is no access to the Dark Zone, PVP, Clans, the in-game Store, or the Friend Referral system, but you are able to play Co-op with friends and all progress you make will carry over should you purchase the full game.
Full information on the Free Trial can be found here.
That's it for this week!
Until next time,
/The Division 2 Development Team