Gearheads,
At their core, video games are about translating development teams' passion into exciting stories for players. Today, we're thrilled to have Vehicle Artist Christophe de Lentaigne de Logiviere bring one of those stories to light, specifically his passion for the legendary Bugatti Type 57 SC Atlantic, which we're delighted to announce will be available in-game on December 16. Take it away, Christophe!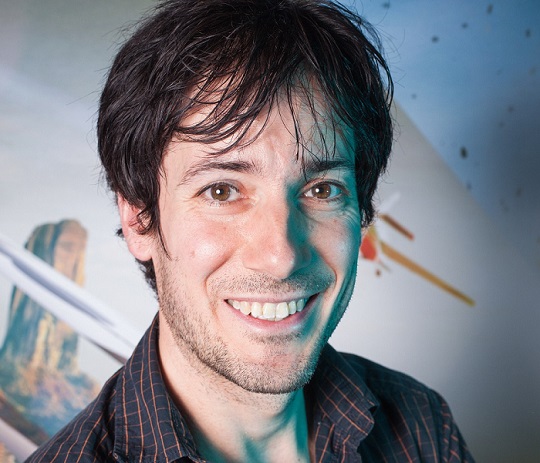 Hello, my name is Christophe de Lentaigne de Logiviere and I'm a Vehicle Artist at Ivory Tower. I'm very happy to be able to talk to you today about the Bugatti Type 57 SC Atlantic, and more specifically chassis 57453, better known by the mysterious appellation of "La Voiture Noire".
A LEGEND STEEPED IN HISTORY
Rather than touching upon Bugatti's pre-war history, I will instead focus specifically on the manufacturing journey that culminated in "La Voiture Noire" and its shroud of legend.
Jean Bugatti, son of Automobiles E. Bugatti founder Ettore, initially unveiled the Bugatti Type 57 at the Paris Motor Show of October 1933. His creation was ultimately the catalyst for a diverse range of artisanal car bodies.
Sporting a dual overhead camshaft eight-cylinder engine, the Type 57's horsepower ranged from 140 to 200; the higher-end performance was achieved with an SC version that could push 210 km/h. While this may seem low by today's standards, it was a pioneering technological achievement in an age where travel by horseback was still commonplace. Alongside the Alfa Romeo 8C 2900, these vehicles are the ancestors of the modern supercar.
1935 then saw the introduction of the Bugatti Aérolithe, a unique prototype from which the protagonist of our story – the Bugatti Type 57 SC Atlantic – was subsequently born in 1936.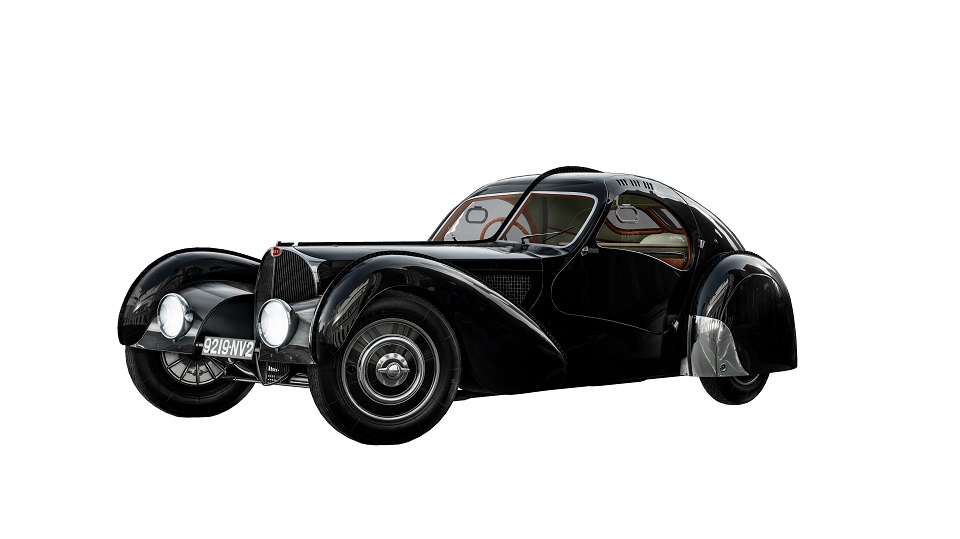 Named after Jean Mermoz, the first aviator to fly over the South Atlantic and a close friend of Jean Bugatti's, the Atlantic sports an exotically unique look, namely thanks to its stand-out wheels, elegantly long bonnet, and riveted dorsal seam.
Only four Atlantics were ever produced, each with its own specificities. Three of them were for customers. The fourth was made for Jean Bugatti himself, chassis number 57453, better known by its nickname "La Voiture Noire" (The Black Car, due to its colour). Not only was the car exclusive in its ownership, it is also the only Atlantic of which no record exists after 1938. Legend has it that it was hidden away for safekeeping at the outbreak of WW2; whether this was the case or not, it has not yet reappeared to this day.
Should the car eventually resurface, it would undoubtably be the most expensive automobile in the world – if it is even possible for the real value of such a masterpiece to be truly estimated.
FROM LEGEND TO VIDEO GAMES
My passion for the Bugatti Type 57 SC Atlantic comes from the fact that it's the very first car that I modelled in 3D, specifically chassis 57591 (the "Pope Atlantic", one of the three models sold to customers and currently owned by Ralph Lauren). This was back in 2009 and, as a video game fan, I even "modded" the car into an open-world game to satisfy my inherent need to experience what it's like to drive my 3D models. As a stickler for detail and a bit of a perfectionist, I did a lot of research into the story and design of the Atlantic.
Consequently, when the possibility arose to reproduce one of these mythical automobiles in The Crew 2, I was quick to request the responsibility of its integration. I was keen to put my expertise with time-honoured classic cars to use, as I had namely been able to do with the 1967 Volkswagen Beetle.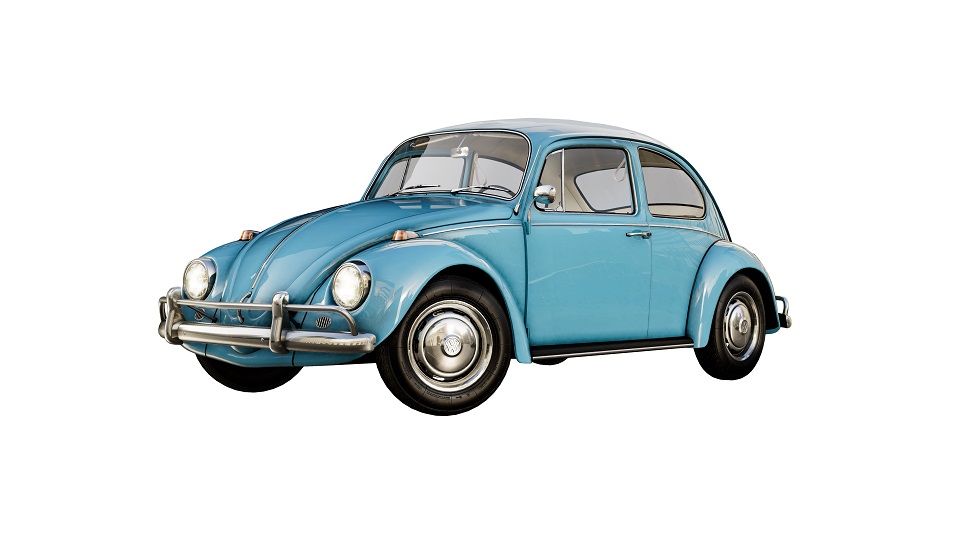 However, it was not simply a case of knowing the principles of 3D modelling and creating a base copy of the car. Even more crucial is knowledge of how parts were manufactured and put together for antique vehicles, and I built up my own expertise in this field by means of various classic vehicle restoration projects, including dismantling and rebuilding, part rehabilitation (sanding, chroming, polishing…), bodywork rehabilitation, and painting, to name but a few. This then allows for a better understanding and contextualisation of the reference materials at our disposal, to visualise the intended workings of the parts we model, as well as the materials used and their finish. In a nutshell, it helps us to understand their true purpose and function. Lastly, this also allows us to fill in potential blanks in the reference documentation, in an educated manner, should the need arise.
Now before going any further, it's important to note that all four of the authentic Bugatti Type 57 SC Atlantic chassis are unique in their own right. For instance, the chassis 57591 Atlantic that I modelled in 2009, has unique front wings, exposed rear wheels, and six tailpipes instead of five; and these are but some of the more obvious differences. Chassis 57374 has a roof elevated by 12mm, chassis 57473 has very different bodywork to its three siblings, and the list goes on. These are four very different takes on the Atlantic, imbued with individuality in a way that's a far cry from modern chain production, and therefore deserving of nothing less than in-depth study and investigation.
With this in mind, it should be no surprise that authenticity was always at the heart of my 3D reproduction of "La Voiture Noire", my brush guided by the ten or so authenticated photos we were able to find of the real chassis 57453. These photographs are monochrome and over 80 years old, so it was certainly a considerable challenge.
Nevertheless, the photos allowed us to identify the majority of chassis 57453's component parts. Cross-referencing with pictures of its three siblings' chassis gave us excellent cues for those parts replicated in all four Atlantics, meaning that we were ultimately able to reproduce these details in meticulous detail.
WHEN VIDEO GAMES BECOME MUSEUMS
The result of this hard work is that The Crew 2 players will now exclusively be able to discover one of the most prestigious and legendary pieces of automotive history in the world. They will be able to scrutinise every last detail of this hommage to "La Voiture Noire"; get behind its majestic right-hand-drive, wood-sculpted steering wheel; admire the fabulous dials reminiscent of a plane's cockpit; gaze down the length of its elegant hood towards the highly polished radiator cap.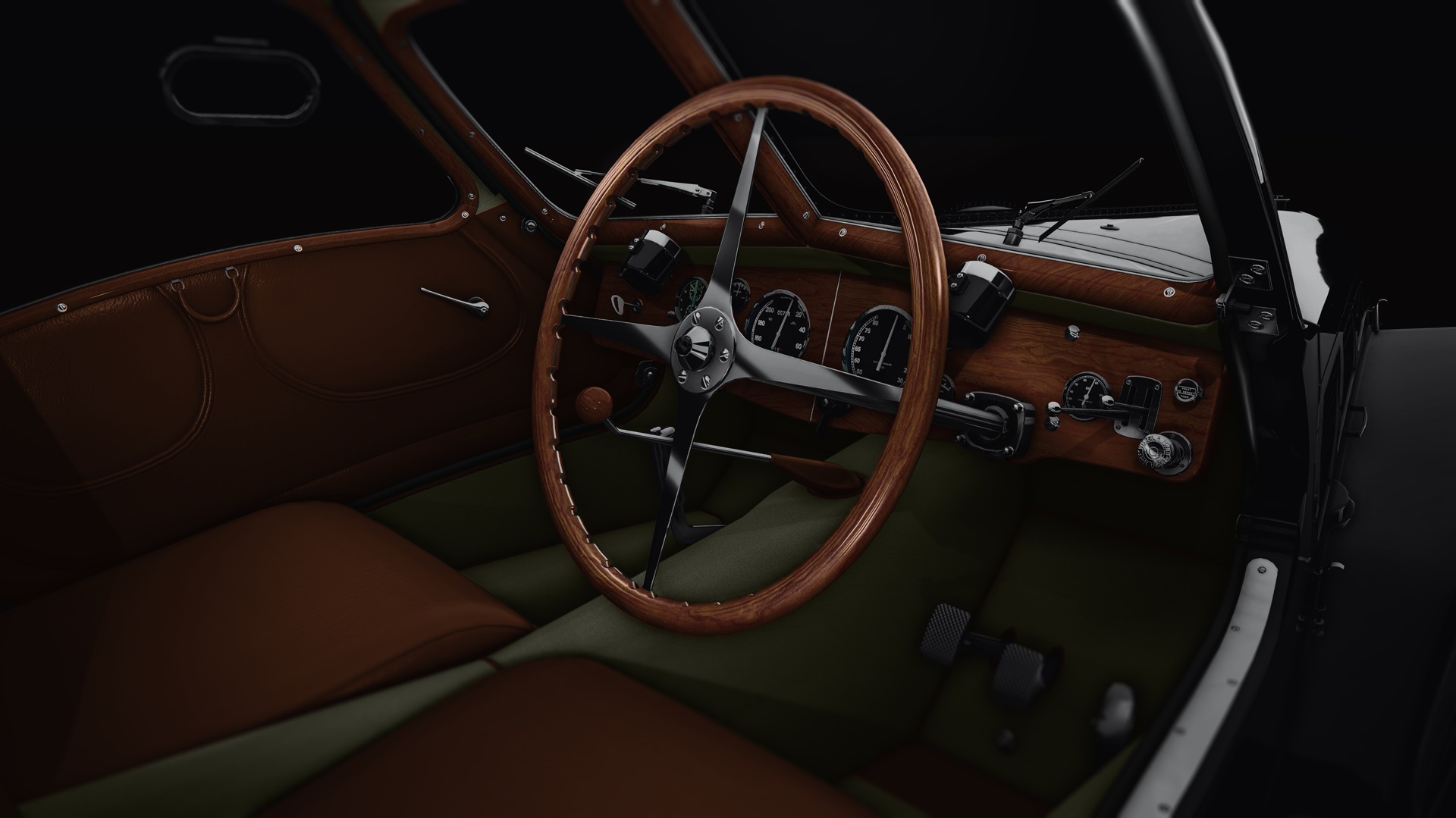 Eagle-eyed players will note the difference between the left and right-hand side rims. The central clamping nuts are unique to their respective sides of the car, and read "Gauche" and "Droite" in French (left and right).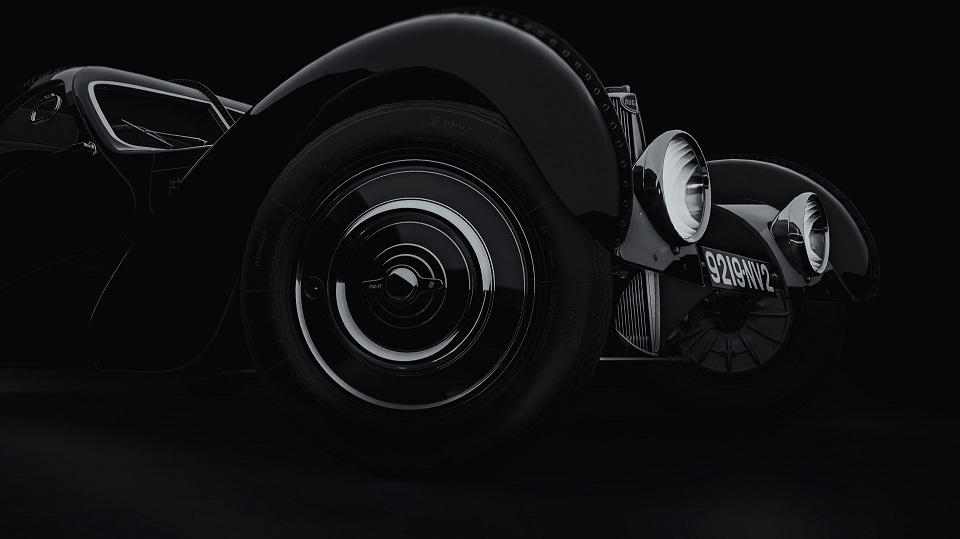 Also unique to chassis 57453 are the full-door window with its ventilation port, and elegantly simple handle design. The door's upper ventilation slots and water evacuation are replicated only on chassis 57374.
Every dial and counter on the dashboard was treated to minute attention to detail, to ensure that players can enjoy a faithful and accurate reproduction.
Particular care was taken with the components and animation of the chassis, suspension, brake drums, and steering. Note that on the Bugatti Type 57, the steering column only directs the right wheel, which in turn then directs the left wheel by way of a steering synchronisation bar. Furthermore, the front axle is rigid, suspended from two leaf springs.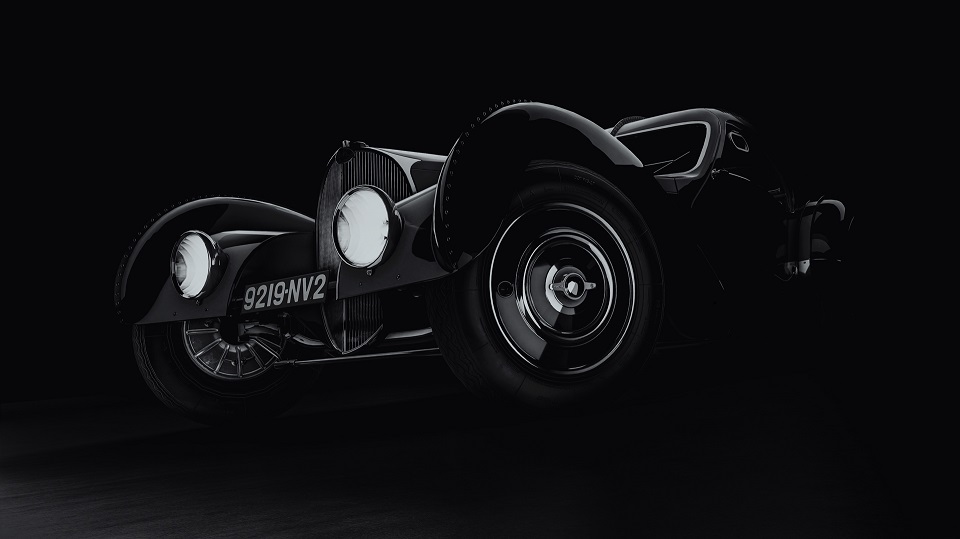 The lucky in-game owners of the Bugatti Type 57 Atlantic will be able to fit two other sets of rims, both of which are variations of the spoke rims hidden behind the hubcaps. They can be painted black, like the original spoke rims, or sport the metallic colouring namely showcased on chassis 57473.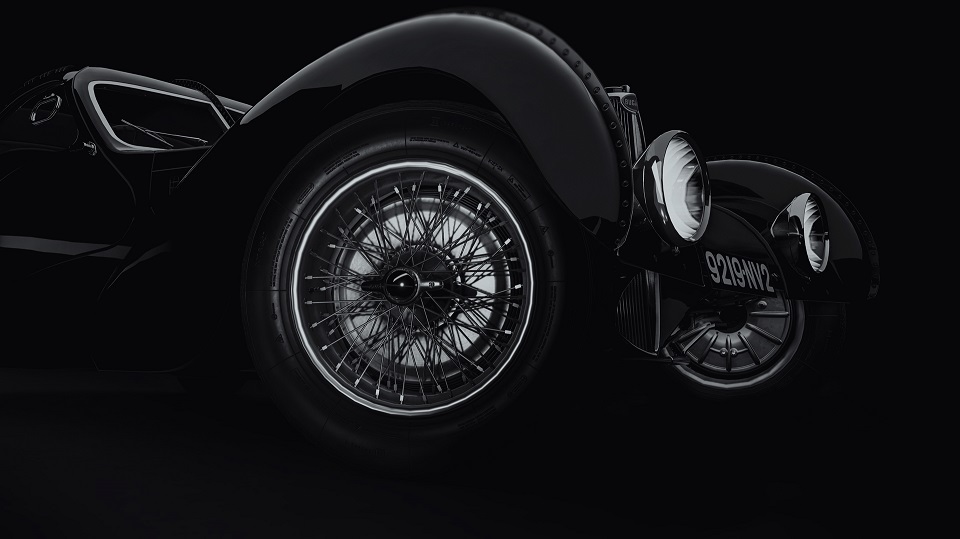 The reconstruction also features an original number plate from Jean Bugatti's own Atlantic.
Video games allow us to live dreams that would otherwise remain unattainable, conjuring before our eyes items or scenes that are – or are believed to be – forever lost. I firmly believe that gaming's potential for such conservation should be put to as much use as possible, providing players with an experience that's half "museum" and half entertainment to ensure that the memories of lost masterpieces are never forgotten.
On that note, I must now leave you to resume work on further vehicles for you to discover in-game. All of us here at Ivory Tower are determined to let our players live as many of their automotive dreams in The Crew 2 as possible!
Safe travels to you all, and we'll see you on the road.
---
For more information on The Crew®, check our official website. Join the The Crew® community on the forums, Reddit, TC Social, and Discord, and be sure to follow us on Twitch to never miss a livestream. The game's Photo Gallery, Leaderboards and Summit Calendar are all viewable on The Crew® Hub. Videos highlighted by our in-game sharing tool can be seen on the official The Crew® 2 - Community Videos channel.