The biggest event of Rainbow Six Siege Esports, the Six Invitational starts here! This past weekend, the journey began for 78 teams as they played through the North American Open Qualifiers. Six teams remain and only one of them will get a chance to lift the sought after Six Invitational Hammer.
As previously explained, the Six Invitational 2021 will be held offline in a closed environment. For more information on the Six Invitational 2021 LCQ, read more HERE.
SCHEDULE
PARTICIPATING TEAMS
Supr Soniqs
RentFree
PRIZEPOOL
Once again, you can support your favorite players and teams. The Six Invitational 2021 prize pool cap is set at USD $3,000,000. Adding to the starting amount of USD $500,000, 30% of all revenue from the Road to S.I. 2021 Battle Pass will directly contribute to the prize pool of the competition, and any amount above the 3-million-dollar cap will be redistributed to support the Rainbow Six Esports scene in Year 6.
Here's how the prize money will be broken down:
1st Place: 33.3%

2nd Place: 15%

3rd Place: 8%

4th Place: 5.67%

5th - 6th Places: 4.50% each

7th - 8th Places: 3.42% each

9th - 12th Places: 2.50% each

13th - 16th Places: 2% each

17th – 20th Places: 1% each
TALENT
We are ecstatic to announce the North American LCQ Talent Lineup!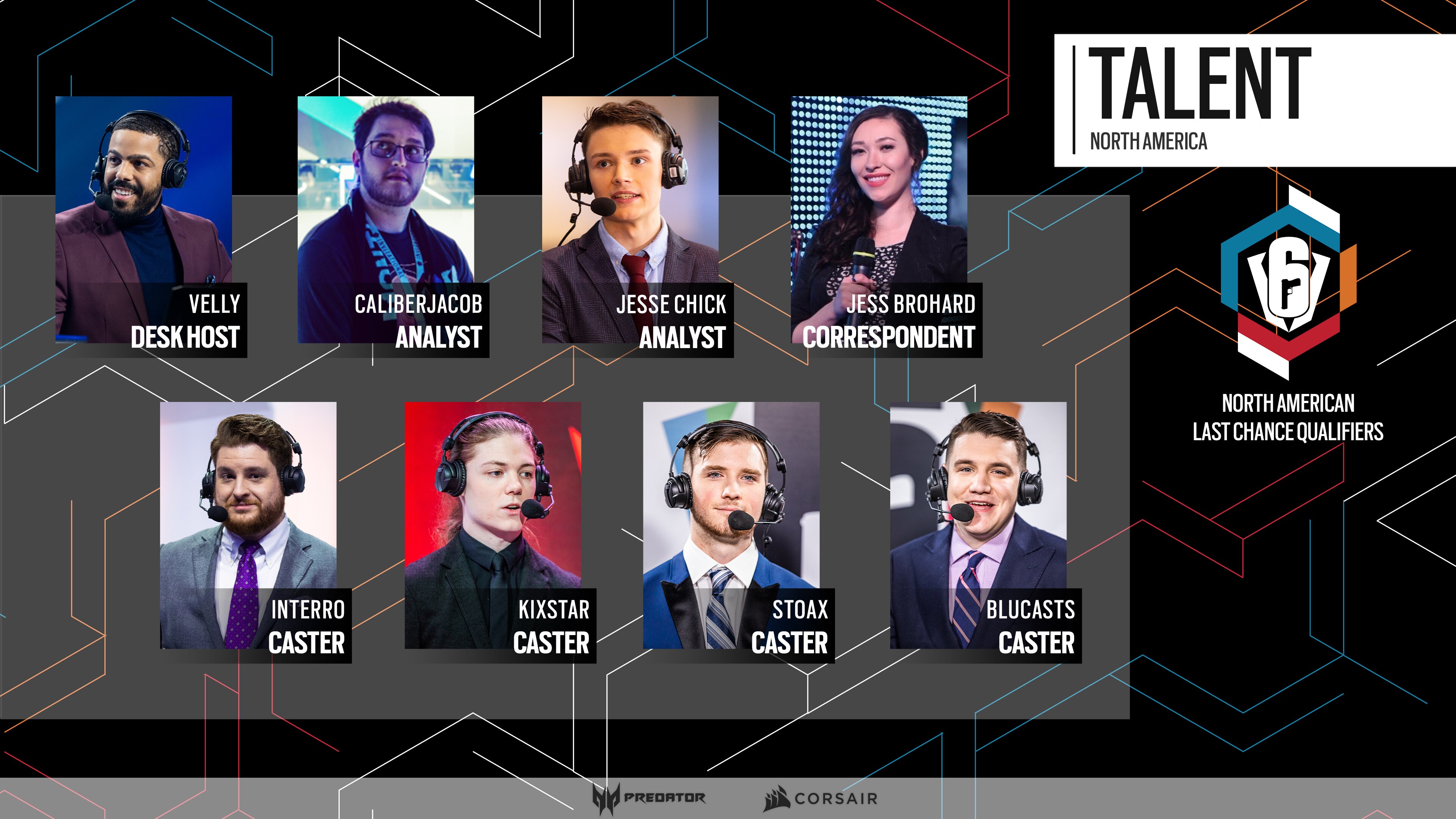 Host: Loviel 'Velly' Cardwell
Analysts: Jesse Chick and Jacob 'CaliberJacob' Anderson
Commentators: Parker 'Interro' Mackay, Michael 'KiXSTAr' Stockley, John 'Blu' Mullen, Samuel 'Stoax' Stewart
Correspondent: Jess Brohard
OFFICIAL MERCHANDINSING
Gear up for the event with the official Six Invitational 2021 jacket, created in partnership with DRKN. Pre-orders are now open at https://ubi.li/DRKN-SI2021
WHERE TO WATCH
Don't miss anything about esports and the upcoming Six Invitational by following us on Twitter on @R6esports. Check our website for further updates.
Use the hashtag #SixInvitational to follow or take part in the conversation!