Agents, incoming State of the Game transmission:
During the last State of the Game, Community Developers Petter Mårtensson and Yannick Banchereau revealed the Global Event Onslaught release date and showcased a few community creations.
Petter and Yannick are back this week to talk about Update 1.8.2: New legendary missions, balancing and bug fixes.

Welcome to Episode 100 of State of the Game! Firstly, we want to thank our community for being a part of the segment since launch. All of your love and support has made State of the Game the show it is today.
We are now only a few days away from E3! Ready to find out more about The Division 2? Tune in to watch the Ubisoft Conference on Monday, June 11th – 1 PM PST / 4 PM EST – 10 PM CEST.
Today we announced that Update 1.8.2 is launching on June 14th. The update will include various bug fixes, balancing changes and new content, including:
New Legendary Missions:

General Assembly
Madison Field Hospital

Shields

Reactivation Caches

Balancing changes to Classified Predator's Mark & Nomad's Resolve

Reduction to the auto-snap on aim via a cooldown after the first use

Phoenix Credit cap increase to 8,000
Reactivation caches will be given out to all players, containing a wide array of 256 GS items including a currency pack, high-end gear, three 4-piece gear sets as well as a variety of weapons and mods. Enabling returning players to jump straight back into World Tier 5 with their friends without having to catch up.
A new Encrypted Cache Mark IV is releasing with 1.8.2, containing four new Collections and a final fifth Chase Collection set. We are removing the current stock of store items to replace them with non-collection items from Mark I, II, and III including Emotes. The Encrypted Caches will still be available for Cypher Keys as before.
More in-depth information on the changes are available in the VoD.
We have a couple community highlights to share with everyone today! @ElitessGaming shared a heartwarming postcard with us in preparation for E3. A big shout-out and thank you to them for being a part of our community!
@Agent_Mab cosplayed an Agent bringing us champagne to celebrate our 100th Episode of State of the Game! Thank you very much, Mab!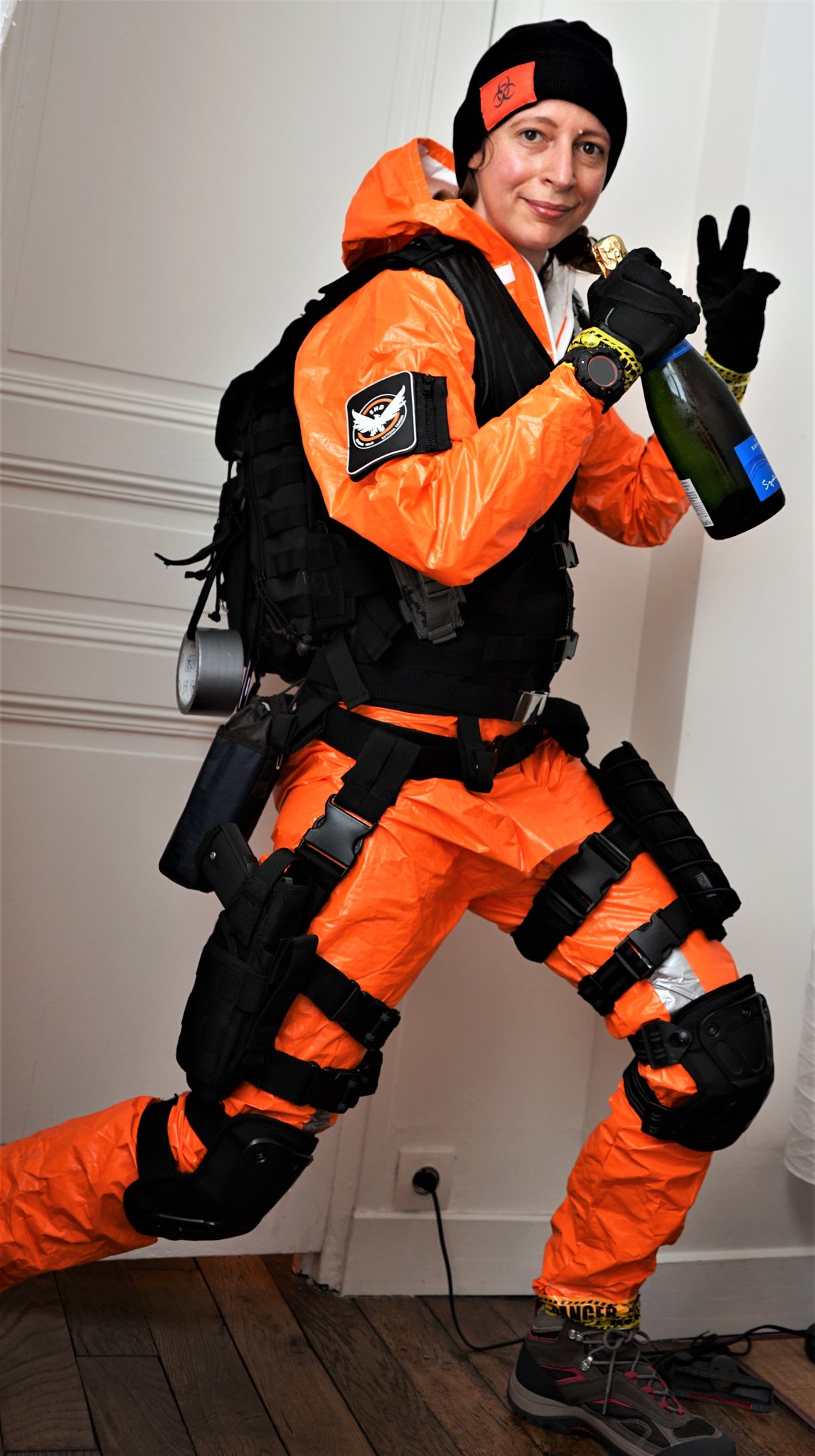 We are extremely excited to tell you more about The Division 2 at E3. We can't wait to show you what we have in store!
The 100th episode of State of the Game has been a real milestone for us and we wanted to thank everyone again making it possible. Onwards to many more!
As always, be sure to join us over on the Official Forums or on the community Reddit if you're looking for a place to discuss all things related to The Division.
Until next time!
The Division Dev Team