__Greeting Agents, __
For this month's Agent Highlights, we are sharing some of our favourite Cosplays with you, seeing how I.S.A.C turns into a computer build, some artworks of an Agent concept and cool handcrafted art!

The Artist Winecrow surprised us with their wonderful artwork of two The Division Agents in the middle of combat.
The whole composition really showcases the attention to details in the gear and weapons which adds to the intense atmosphere of the piece. We wanted to show our appreciation by sharing this wonderful illustration.
Additionally, the artist sketched up some concepts of the female SHD Agent in different apparel, we admire the level of dedication. They also must be stoked to see that with Title Update 11, Agents will be able to change their appearance with the use of Transmogrification.
UltraSoffia posted some beautiful shots with use of the photo mode from her favourite mission at the Federal Emergency Bunker.
Each photo catches the unique and beautiful locations of the mission in their full glory. Amazed by the Environmental Design she took 4 eye catching shots which range from a modern to vintage style showing off the atmospheric lighting that is loved by many.

Our Cosplay Community are not afraid to embrace their duty and tasks in the heat. u/CrimsonxAce on Reddit is a prime example of this. Well prepared with the weapon Sweet Dreams and a cool refreshment, this Agent is ready to save what remains. Stay hydrated agents!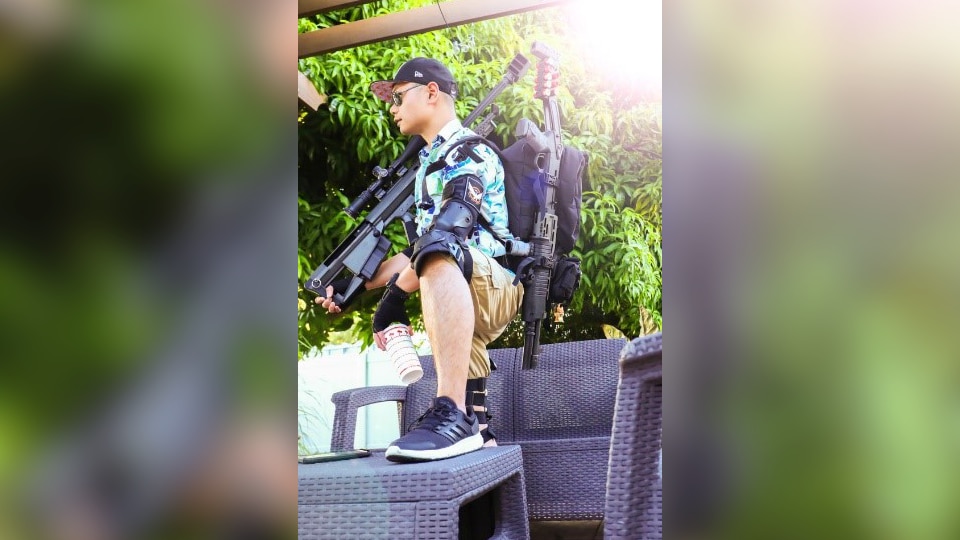 We also want to show our appreciation of Ymn's Division Agent Cosplay. Who knew that you could use a smartphone instead of a patch? We think this idea is very unique and cool and caught the team's attention for their ingenuity.

We also want to share a Fan Creation made by firstpinkchaos which features her beautiful painting in progress on a Longboard.
Pinkchaos explained, that she and catclawzzz raised money with the Division Community for Colorofchange in July and we can't wait to see the final result of this artwork on this unusual surface.
For our team favourite we would like to feature Andy Makin also known as u/TheCrapman on Reddit with his stunning The Division 2 themed PC Build which he has called Project I.S.A.C.
This build was made for the "Thermaltake UK 2020 Case Mod Challenge", which has been nominated for Bit-Tech Mod of the Month.
We can't help but being so amazed by this beautiful and clean build, fitting to the whole colour scheme and details that The Division 2 represent. The test tubes and case is such a good visual representation of the game, which made us all question if it's worth us turning Rogue to get our hands on this wonderful masterpiece.
Last but not least we want to share an extremely cute crossover, where Opha_N_Edia created a new recruit for the Hyenas. It seems like they are getting along very well.
If you would like to be featured in our Agent Highlight Articles, make sure to tweet your creations with the hashtag #AgentHighlights.
Signing off.
/The Division Community Team