BECOME A SPACE PIRATE LEGEND
Learn more about this epic space adventure and journey to system 3, for the prequel to one of ubisoft's most beloved games!
Journey to System 3
Journey to System 3 for the prequel to one of Ubisoft's most beloved games! Encounter unforgettable characters in a stunning new planetary system, as you struggle for freedom and the right to determine your own fate among the stars. Beyond Good and Evil 2 is an action-adventure RPG that you can play alone or with your friends in coop. Take on enemies on planets or in space, at massively different scales: from the close-quarters inside a hidden temple to the uncharted edges of the system!
Play the adventure by yourself or with friends in a boundless and seamless online playground.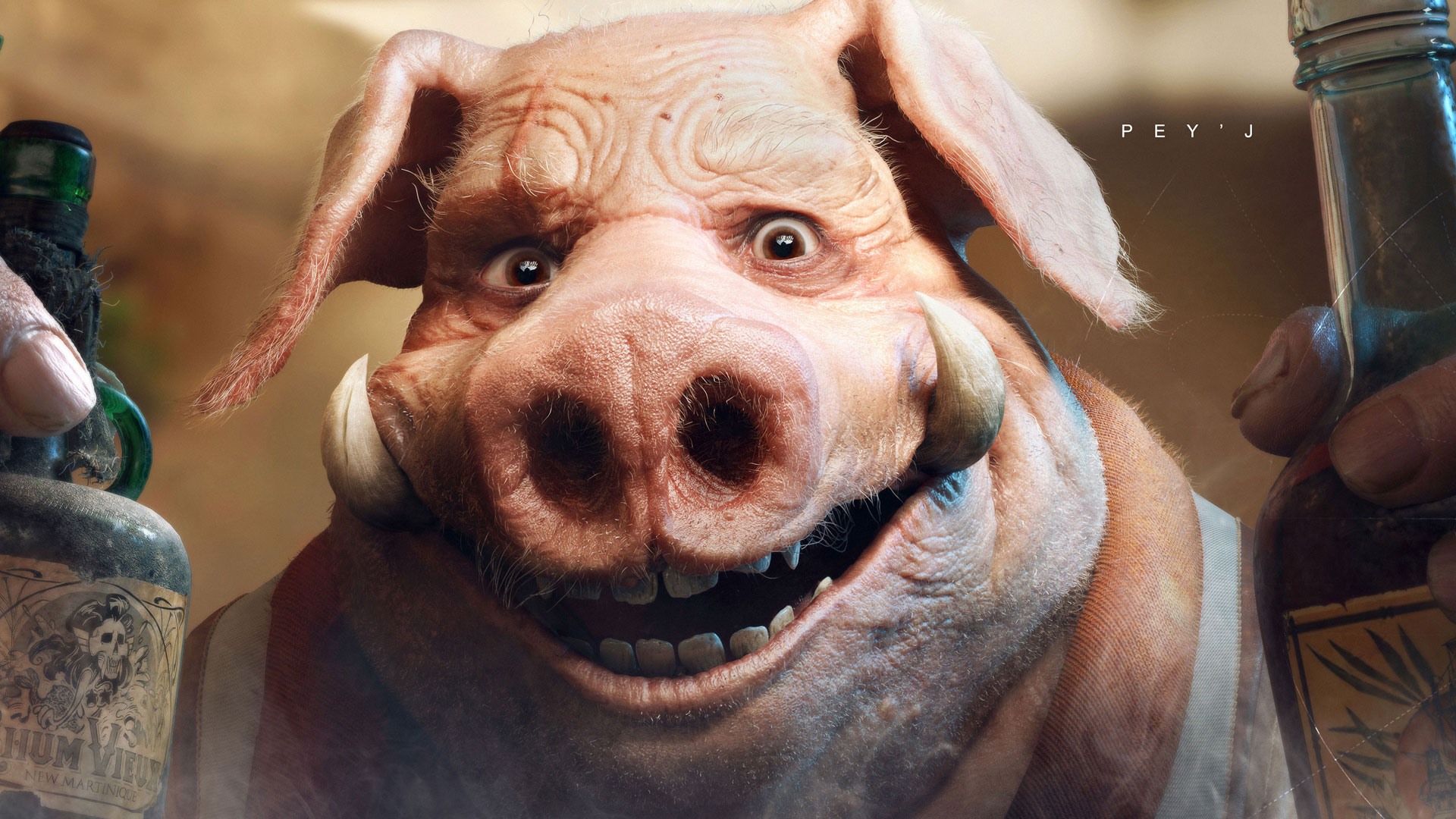 A Spiritual Successor
Beyond Good and Evil 2 is the spiritual successor to the original cult classic, a prequel that will transport players into a profoundly multicultural world, capturing the spirit of the original with grandiose decors and intense dramas that play out across a vast universe. Through the Space Monkey Program, Ubisoft Montpellier will be developing the game alongside its community of fans.
Forge Your Own Path Across The Stars
System 3 is home to human and hybrid clones born into in a predetermined existence and stuck within a society controlled by the oppressive Established Order. While corporations fight over resources and power, the clones weave together the rich and diverse spiritual and cultural heritages of Old Earth, a past and planet they never knew. In this new era of piracy, you will rise from a lowly pirate to a legendary one, adventuring alongside colorful characters to forge your own path across the stars.
JOIN THE SPACE MONKEY PROGRAM
Participate. Inspire. Play. Join the Space Monkey Program and take part in the adventure of developing Beyond Good & Evil 2!
Learn More