For Honor Y6S1: Golden Age
The lost reliquary of Wyverndale has been unearthed by travelers from faraway lands. Among these treasures lies the Chalice of Immortality, an artifact that sheds light on the ancient past of Heathmoor. Long before the Cataclysm, Knights, Wu Lin, Samurai, and Vikings all lived in harmony in the ancient citadel of Wyverndale, which stood as a monument to peace and prosperity. This era of wonder was achieved thanks to the unprecedented efforts of Lord Ramiel, a heroic Knight who would become known as the First Warden.
In a time of terrible war, Lord Ramiel sought to bring an end to the bloodshed by making a pact with the Great Wyvern – a mythical, fire-breathing creature. The Wyvern helped the Knight defeat his enemies and, together, they watched over Heathmoor for generations.
For the Creed Throwback
The Animus has been corrupted again! You have been thrust into a temporal glitch that causes Ezio Auditore and Cesare Borgia to appear where they shouldn't. It's Assassins vs Templars right in the middle of Heathmoor. Join the fight and emerge victorious in order to fix the Animus synchronization error.
From April 28th to May 19th, take part in the For the Creed Throwback event for your chance to loot the original event's content, and all-new rewards inspired by the Assassin's Creed franchise in the free event pass.
The Oath of Wyverndale
During an era known as the Golden Age, the First Warden, Lord Ramiel, protected Wyverndale against all manner of evil. Only the bravest and the most valiant joined his legion to become fellow defenders of peace and prosperity. But to join Ramiel's side, warriors had to prove their worth to the First Warden – in a trial of blood and fire.
From March 17th to April 7th, participate in Y6S1's launch event The Oath of Wyverndale to earn event-specific weapons, a Battle Outfit, an emote, and more. Also during the event, test your metal against Heathmoor's First Warden, Lord Ramiel, in the "Wyverndale" game mode. Available for a limited time only.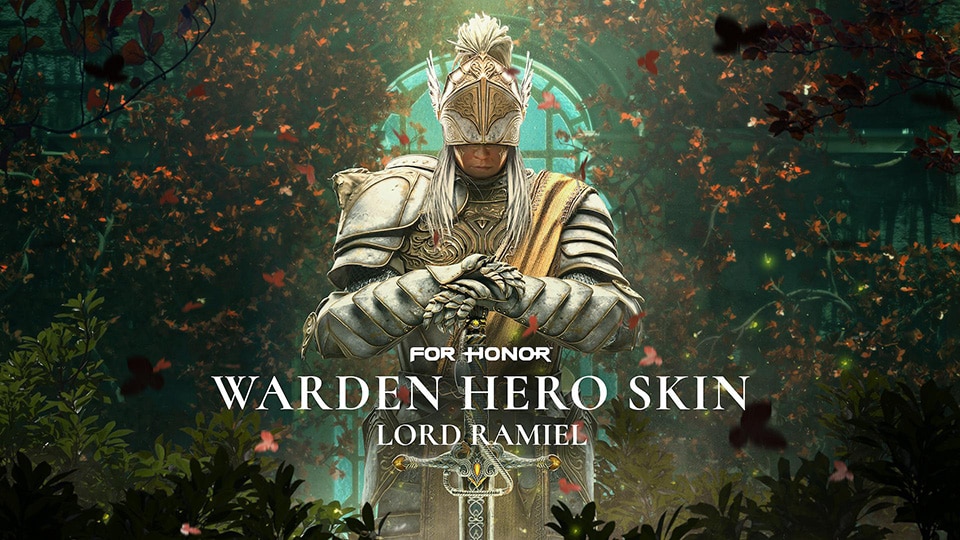 Warden Hero Skin
The pious Knight made a sacrifice to bring peace and protect his people. Through a sacred ritual, he bound his fate to a Wyvern and drank its blood in the Chalice of Immortality. As long as the Knight lived, so would the powerful creature. They vowed to protect the legendary citatel of Wyverndale together.
When the First Warden drank the wyvern's blood, he was blessed with tremendous powers, but also lost a part of himself. He lost his humanity, his ability to feel pain for himself and others. That is why modern Wardens and Warmongers have different interpretations of that same tale, claiming Ramiel's sacrifice as a symbolic story driving their beliefs.
Learn More
Crossplay
With the launch of Y6S1, Crossplay Phase 1 takes effect in For Honor. Crossplay will be implemented in matchmaking, unifying 3 player pools for all PC, PlayStation, and Xbox players. Later in Year 6, a Phase 2 will be introduced, allowing for group play among cross-platform friends. For more information regarding For Honor's Cross-play and it's deployment plan, please visit our FAQ.
Learn More
New Seasonal Customization
Before the Cataclysm, heroes from all factions lived in harmony in the great citadel of Wyverndale. Now, from the past of Heathmoor comes ornaments and armors forgotten to time. Warriors now have access to armors worn long ago by their ancestor, bearing the effigies of old myths and powerful, winged creatures who, once upon a time, roamed the lands of Heathmoor.
Battle Pass
New visitors from far away have unveiled the lost reliquary of Wyverndale. Now, treasures long forgotten have been made available to warriors once more. From the ancient past of Heathmoor comes old weapons that once again glisten in the light of day. Arm yourself with the blades of Heathmoor's original warriors, and fight like the forebears of old.
Take your character on a quest back to the Golden Age with 100 Tiers of rewards for all heroes! Available during For Honor Y6S1: Golden Age only.
Get Battle Pass
Battle Pass
When Maddox broke his oath and killed his chieftain, the village of Moldar changed allegiance from Chimera to Horkos. Under the new leadership of Maddox, all those who have followed the Oathbreaker have taken up new weapons to wield in battle. With these, those who wield them show their new allegiance. But for their enemies, it means only one thing: these are the weapons of traitors.
Overcome treason this season and loot 100 tiers of rewards for all heroes! Available during For Honor's Y7S4: Treason.
Learn More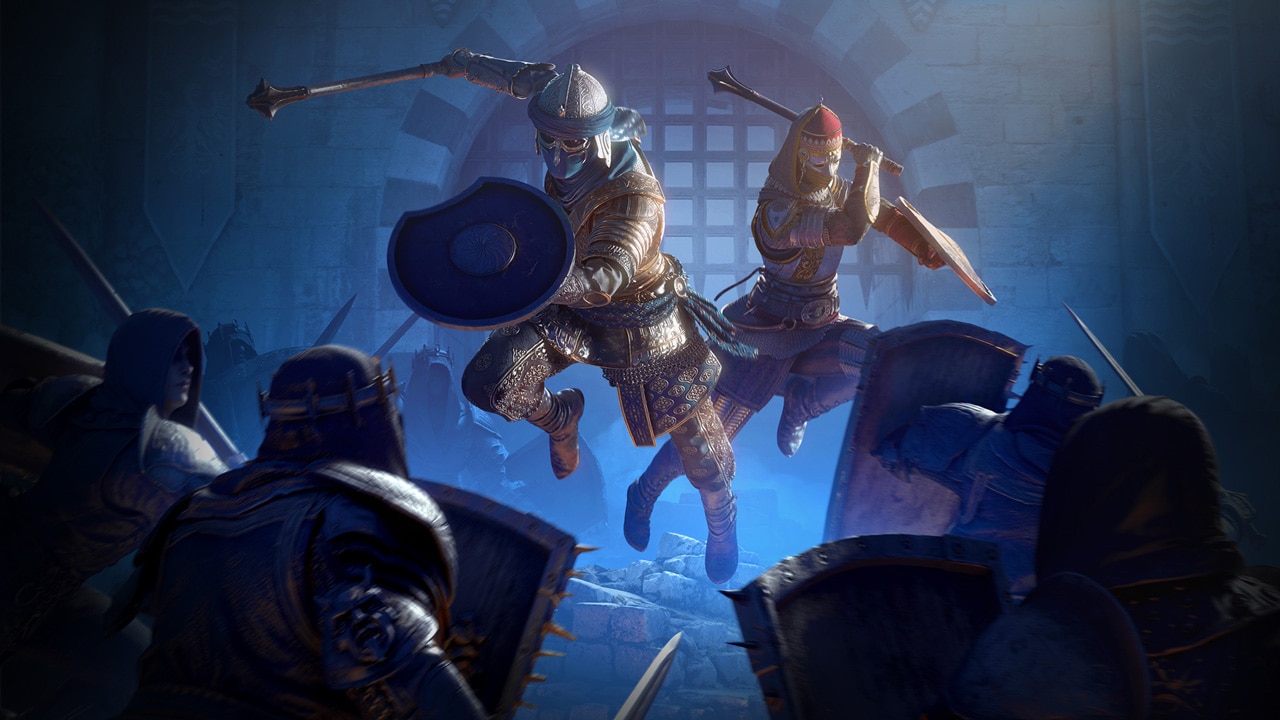 New Hero: Afeera
The Afeera are the tactical geniuses of the battlefield. Highly trained and precise in their attacks, they can deftly dispatch an enemy with their mace and shield. Nimble and quick, the Afeera are also capable of impressive acrobatic feats—using their every limb as a weapon to fell opponents. They are elegant yet deadly warriors.