For Honor: Mirage
Warriors everywhere sealed new alliances through the Covenants, but another great enemy was about to challenge their renewed vigor. This new threat was not just another clan or army trying to reap more territories. After centuries of being spoiled and exhausted by humanity's thirst for power, Mother Nature herself was about to show the true extent of her burning wrath. An intense drought befell Heathmoor, endangering crops and fortifications everywhere. While the Horkos saw the calamity as another opportunity to prove their might, the Chimera struggled to maintain solidarity among their ranks, with less resources to share between themselves.
A new battle for water began. Warriors kept fighting, but also struggled to survive the scorching heat. As some battled in a secluded temple, strange visions followed their every step...
Starting June 10th, play For Honor's Y5S2: Mirage and get access to new armor, weapons, events, battle pass and more!
New Seasonal Customization
Battling under a scorching sun was no easy feat. But most warriors were still determined to prove their might despite the odds and use gear that could withstand nature's calamity. The Horkos knew that their strict Order could possibly gain the upper hand in these trying times, and used most of their resources to forge menacing gear and wear them as psychological warfare.
Battle Pass
As all warriors struggled with the drought, the Samurai were reminded of the Heavenly Ones, the embodiment of light and mirages in their pantheon of deities. According to many legends, they would appear during heatwaves to warn people of how impermanent things were and would always be, no matter how weak or strong one was. For Honor's Y5S2: Mirage Battle Pass will be available from June 10th to September 9th.
Get Battle Pass
Battle Pass
The Servants of the Stake have formed a dark cult based on the four lost relics. With these great powers in their grasp, they believe great change will come to Heathmoor. The Servants are willing to recruit any who worship the altars of these relics. To aid them in their sacred quest, they have forged new weapons for all of their followers, no matter what faction they might have once sworn allegiance to. All are one under the Stake. With these weapons, any non-believer shall fall. Without pity. Without forgiveness. This season, take your hero through gothic gloom and unlock 100 Tiers of rewards for all heroes! Available during For Honor Y7S1: Heresy only.
Learn More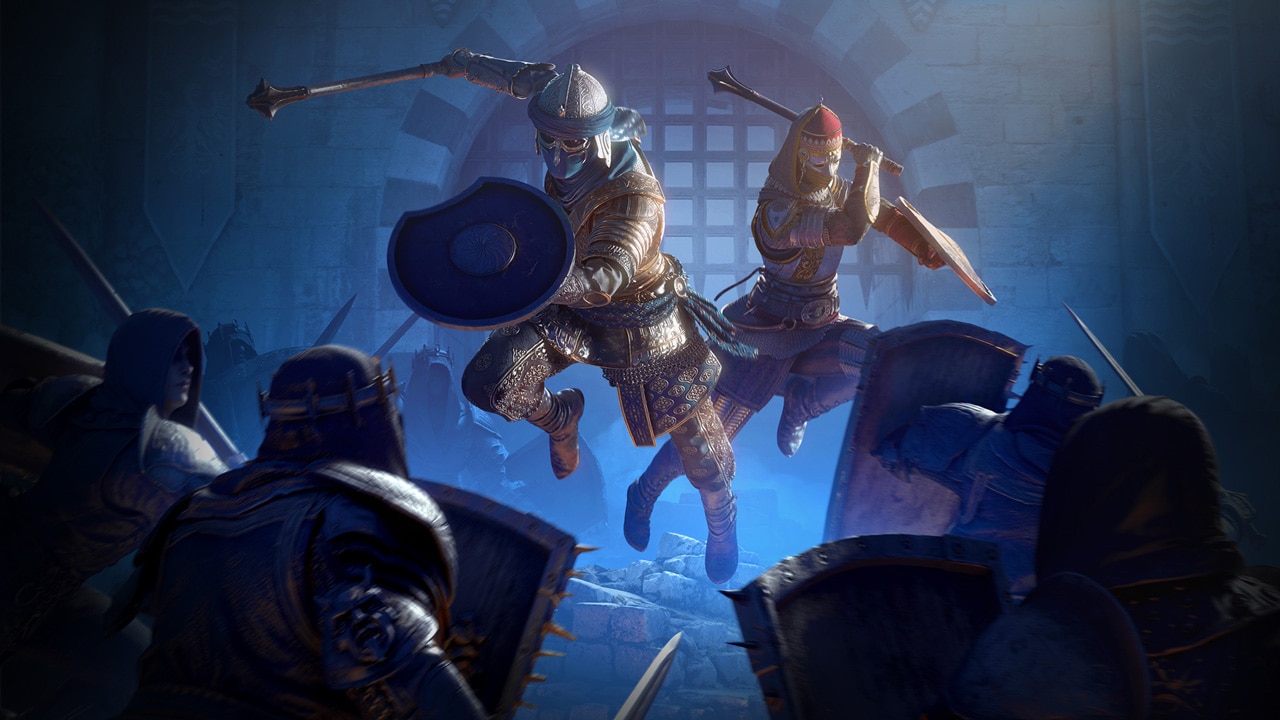 New Hero: Afeera
The Afeera are the tactical geniuses of the battlefield. Highly trained and precise in their attacks, they can deftly dispatch an enemy with their mace and shield. Nimble and quick, the Afeera are also capable of impressive acrobatic feats—using their every limb as a weapon to fell opponents. They are elegant yet deadly warriors.