For Honor: Tyranny
A genuine feeling of hope grew in everyone's heart as the Truce of Wyverndale convinced more and more people across Heathmoor. Yet a sinister threat was also brewing. As the celebrations of the Honor Games continued with a reenactment of past battles against Apollyon and the Blackstones, a group of mysterious warriors geared up and gathered secret allies from all factions. Peace would soon become a distant dream...
In one of For Honor's most ambitious season's ever, Tyranny brings much anticipated updates from the community with fight updates, events, new customization, a new battle pass and a new Hero that will reveal themself amidst the season.
Centurion And Fight Updates
Tyranny marks the official release of the Centurion update to the live game. You will now also be able to put a face to the word: Incredibilis! For more details on all fight updates, please visit our patchnotes.
Additionally, thanks to your participation in Testing Grounds, the core combat changes have been reworked and will be live to reinvigorate the way you play for honor later this season. More details to come.
New Armor And Weapons
The warriors of Horkos want to be both feared and revered on the battlefield. Some of them wear black and gold attires as an homage to the former Blackstone Legion. Having secured the best resources available in Heathmoor, they are able to forge frightful armors for their allies across all factions.
Get access to the Horkos rewards during Y4S2 Tryanny through the seasonal and battle pass rewards.
Battle Pass
The Servants of the Stake have formed a dark cult based on the four lost relics. With these great powers in their grasp, they believe great change will come to Heathmoor. The Servants are willing to recruit any who worship the altars of these relics. To aid them in their sacred quest, they have forged new weapons for all of their followers, no matter what faction they might have once sworn allegiance to. All are one under the Stake. With these weapons, any non-believer shall fall. Without pity. Without forgiveness. This season, take your hero through gothic gloom and unlock 100 Tiers of rewards for all heroes! Available during For Honor Y7S1: Heresy only.
Learn More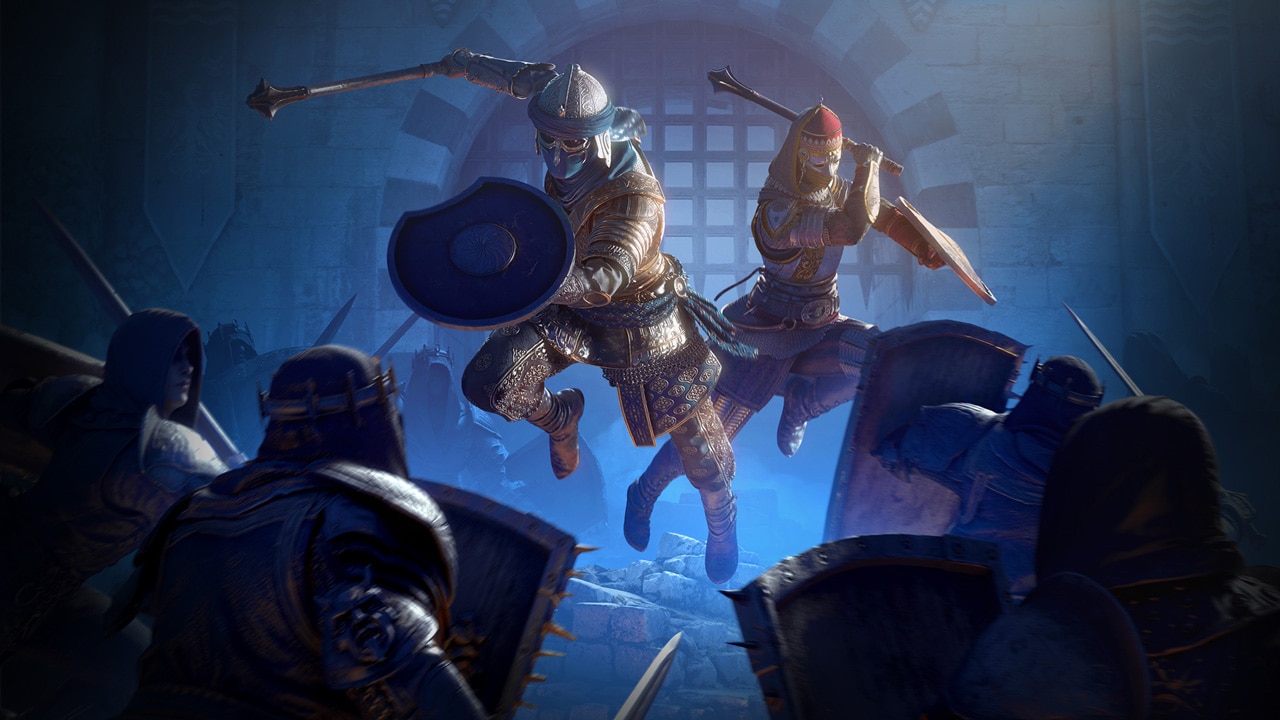 New Hero: Afeera
The Afeera are the tactical geniuses of the battlefield. Highly trained and precise in their attacks, they can deftly dispatch an enemy with their mace and shield. Nimble and quick, the Afeera are also capable of impressive acrobatic feats—using their every limb as a weapon to fell opponents. They are elegant yet deadly warriors.