For Honor: Sun Da
After a massive sandstorm wrecked most of the Wu Lin territories, many fled west and sought refuge in Heathmoor, while others stayed behind with the Emperor to rebuild an army. Among them, Sun Da, leader of the Zhanhu, found new ways to use fire in his laboratory at Qiang Pass. As he tried to increase the Wu Lin arsenal, an unexpected enemy got wind of his discoveries and attacked the fortress...
RELEASE DATE: NOVEMBER 7, 2019
New Heroes
Always highly respected and powerful, the Zhanhu were once the right hands of powerful rulers. As key representatives of the Wu Lin Emperors, the Zhanhu would consider their lives forfeit, subservient to the will of their leaders. They were duty-bound to execute the Emperors' decrees at any cost. All other considerations were secondary.
The Zhanhu of today are the true masters of artillery. Only a few can learn how to tame the fire, wield the deadly changdao and achieve the title of Zhanhu. One should fear these unpredictable warriors, as they have devised many ways to slice and burn their enemies to the ground.
Learn More
New Map: Qiang Pass
For Honor expands the battlefield Y3 Season 4 with a brand new breach map: QIANG PASS. Experience this Wu Lin fortress on November 7th as part of a free update.
Battle Pass
The Ghost Festival has strict rules to follow: from leaving offerings untouched to a ban on fighting after dark. But the elite hosts have also ensured new weapons are readily available for all warriors in attendance. Once the guests finally give in to their hunger, the rule-breaking begins. As night falls, warriors pick up their new weapons, and fight whoever they come across.
This season, you have been invited to the Ghost Festival. Unlock 100 tiers of rewards for all heroes! Available during For Honor's Y7S3: Deceit.
Learn More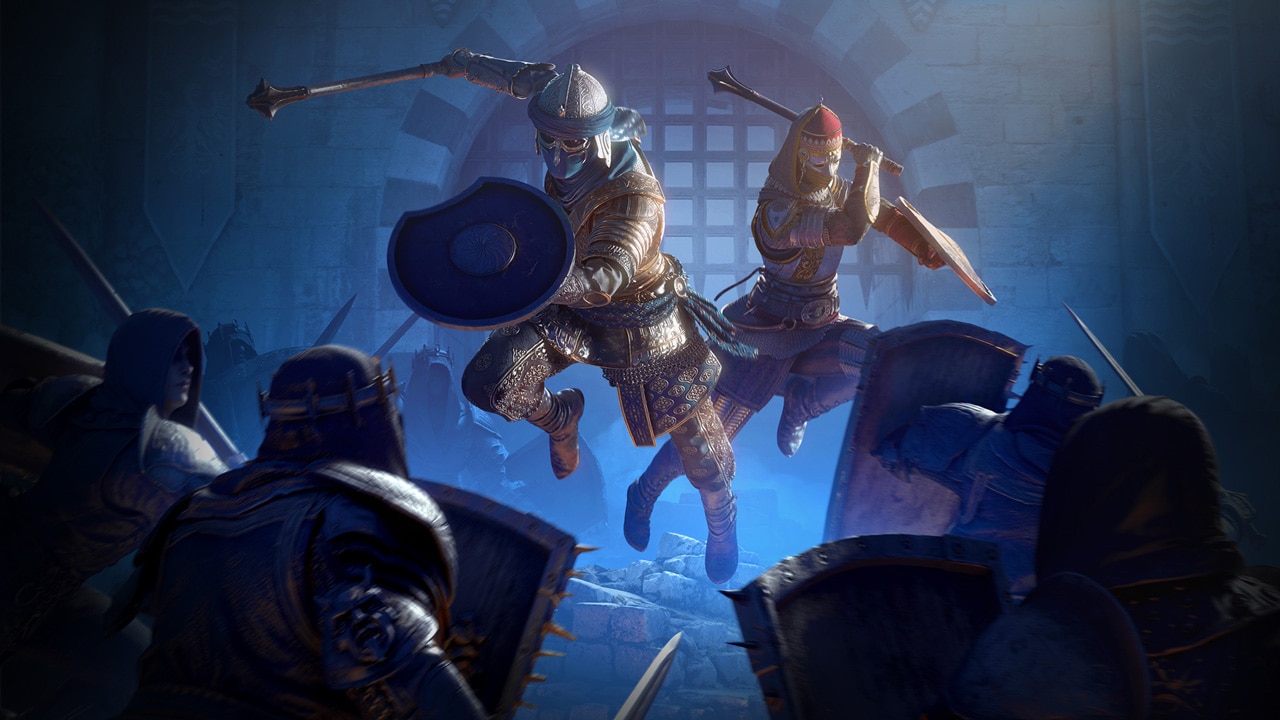 New Hero: Afeera
The Afeera are the tactical geniuses of the battlefield. Highly trained and precise in their attacks, they can deftly dispatch an enemy with their mace and shield. Nimble and quick, the Afeera are also capable of impressive acrobatic feats—using their every limb as a weapon to fell opponents. They are elegant yet deadly warriors.