For Honor: Sakura
A series of chilling incidents has plagued the Myre, and many believe they all began with Sakura, an infamous Hitokiri. Years ago, the Samurai executioner was taskedto sentence a peasant fisherman who had committed an odious crime. As Sakura rose her axe to deliver justice, she fell into a trance and slaughtered every living soul in the village. Many years have passed, and yet Kaidan is still rumored to be haunted by Sakura's victims. Some unfortunate warriors recently fought in the abandoned village, but only a few lived to tell the tale. They have seen things most people would not believe…
RELEASE DATE: MAY 02, 2019
New Heroes
The Samurai have a name for former executioners – Hitokiri, a word that means "manslayers" with no heart. These ghostly warriors have lost all faith in humanity. They wander the land clutching their masakari, the mighty axes they used to sentence criminals. Their presence on the battlefield spreads a dark cloud of death that can terrify all enemies.
Learn More
Hero Improvements
With the launch of Year 3 Season 2, the Lawbringer and the Raider will receive major updates. These changes will not only refresh the experience for these specific heroes but aims to better the overall balance of the game.
Learn More
NEW MAP: CANOPY
Canopy is the source of many legends. One is about a group of Samurai settlers who had fled there and used the landscape to triumph over one thousand enemies. Another tale speaks of a mysterious deity that gave birth to the sacred grove before turning to stone. Besides its mystical aura, this isolated village is protected by natural barriers and has become a coveted refuge for all factions.
Battle Pass
The Ghost Festival has strict rules to follow: from leaving offerings untouched to a ban on fighting after dark. But the elite hosts have also ensured new weapons are readily available for all warriors in attendance. Once the guests finally give in to their hunger, the rule-breaking begins. As night falls, warriors pick up their new weapons, and fight whoever they come across.
This season, you have been invited to the Ghost Festival. Unlock 100 tiers of rewards for all heroes! Available during For Honor's Y7S3: Deceit.
Learn More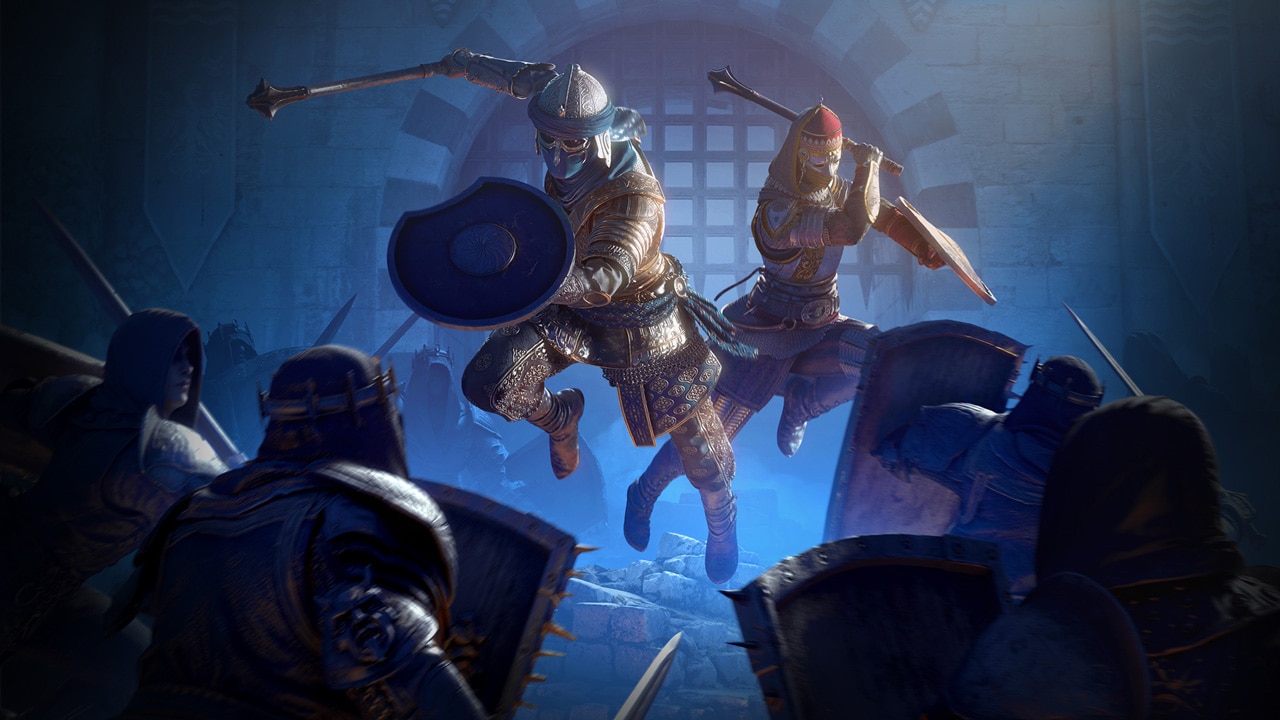 New Hero: Afeera
The Afeera are the tactical geniuses of the battlefield. Highly trained and precise in their attacks, they can deftly dispatch an enemy with their mace and shield. Nimble and quick, the Afeera are also capable of impressive acrobatic feats—using their every limb as a weapon to fell opponents. They are elegant yet deadly warriors.