Hero Skins
Starting in Year 6, For Honor introduces 1 new Hero Skin every season. Each Hero Skin represents a character in Heathmoor with a unique story tied to the season in which it was introduced. Here you can explore each character and their legendary tale.
Battle Pass
The faraway kingdom of Arabia has prospered for centuries thanks to the relic known as the Celestial Sphere. Commander Ravier is sent to meet with the Sultana as an emissary, but the Black Prior slays the monarch and steals the relic's secrets. Now, Ravier travels back to Heathmoor, bringing with her not just knowledge of the future, but weapons long ago forged in Arabia. These weapons, bearing imagery of the stars, will once again be wielded by those fighting to secure their fate. Enjoy the starry night sky with 100 Tiers of rewards for all heroes! Available during For Honor Y6S4: Shattered Fates.
Learn More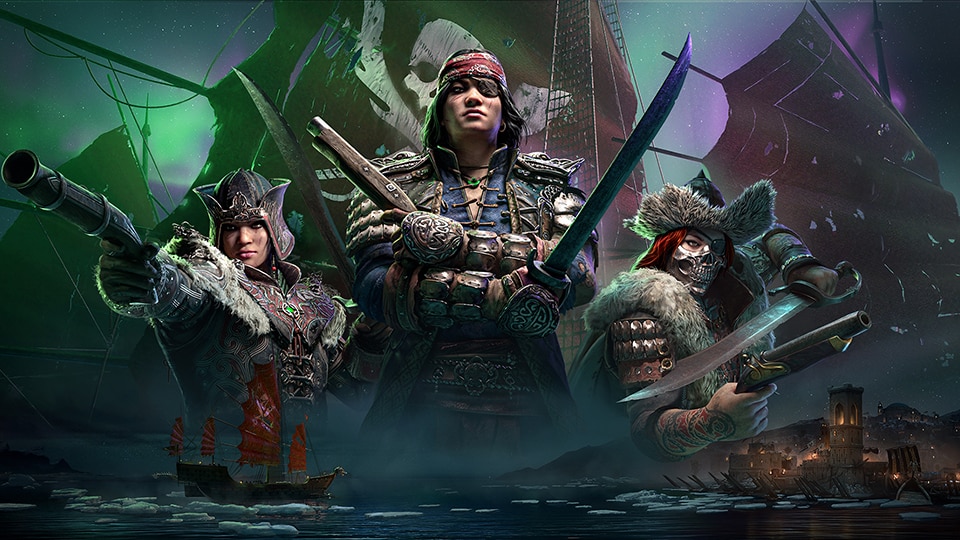 New Hero: Pirate
After a string of dramatic climate changes, a new territory opened itself to the Pirates. For a very long time, they have traveled the seas and now, they have finally set their sights on Heathmoor. Armed with their signature cutlass and pistol, the only language the Pirates speak is of combat and chaos. No ship, harbor or warrior is safe from their ferocity.