Sign up for the Closed Alpha
The Division Resurgence brings the acclaimed gameplay experience of the franchise to mobile! Enjoy a AAA experience featuring a new storyline set in the massive urban open-world of New York City. Register below for a chance to be among the first to play and stay updated on the latest news.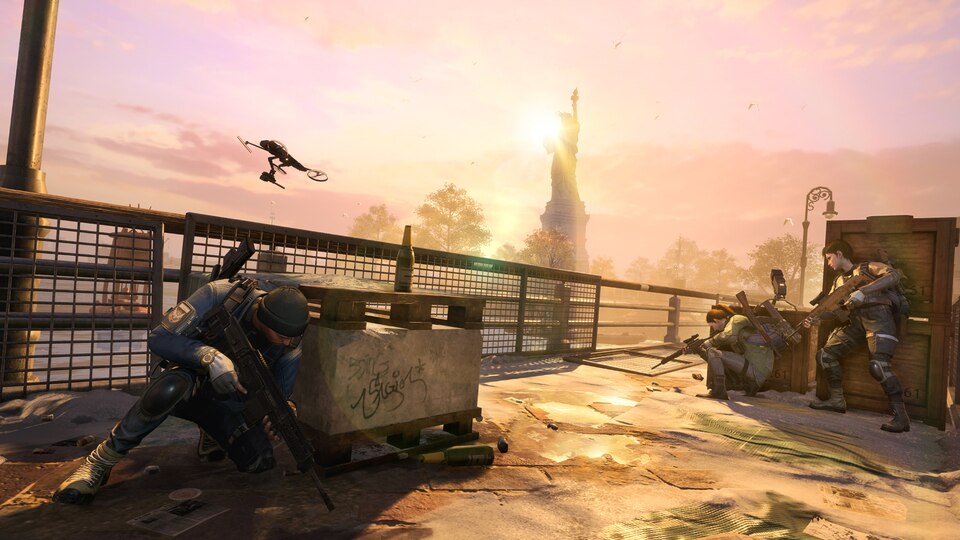 The Division experience on mobile
Controls and user interface are specifically tailored to ensure a smooth experience on handheld devices. Enjoy a new entry of the acclaimed Third-Person Shooter RPG and original game modes set in an urban open-world.
A whole new storyline
For newcomers and veterans, discover a new PVE campaign. Be part of the legendary first wave of SHD agents and get a unique perspective of the events around The Division 1 & 2.
A vast open-world with high-quality graphics
Explore the open-world in Solo or Coop to play a variety of PVE activities, from story missions to world activities. Roam around an outstandingly detailed urban environment with stunning graphics.
Collect & upgrade tons of gears & weapons
Loot, craft, mod and upgrade your gear to fight your enemies. Customize your character with a wide arsenal at your fingertips!
Choose your specialization to fit your own playstyle
Level up and improve your skills to unlock new signature weapons and unique gadgets. Switch specialization and change your role anytime to try new abilities and find the best synergy with your friends.
The Division Resurgence
The Division Resurgence is a third-person shooter RPG set in a massive urban open world. It offers the same acclaimed HD experience tailored to mobile. The Division Resurgence is a whole new opus in the Tom Clancy's The Division franchise, with the addition of a new storyline, factions and much more.
Genre :
Action role-playing / Third-person shooter / Tactical shooter
Availability :
iOS / Android
© 2022 Ubisoft Entertainment. All Rights Reserved. The Division, Ubisoft and the Ubisoft logo are registered or unregistered trademarks of Ubisoft Entertainment in the U.S. and/or other countries.