The first free update for The Crew 2 is now available, and it's introducing a whole new motorsports discipline: Hovercrafts. Dubbed Gator Rush, the update introduces new events tailored to its three new air-cushioned vehicles. Capable of sliding across terrain, coasting over water, and bumping opponents out of the way, hovercrafts introduce new ways to race, and several locations across The Crew 2's US (including its bayous, naturally) have been revamped with steeper slopes and banked curves tailor-made for hovercraft runs.
In addition to the new discipline, Gator Rush adds more than 20 new activities to The Crew 2, including new Jetsprint, Hypercar, and Touring Car events, as well as a new episode in the Live Xtrem Series. Another addition is Ace mode, a new difficulty level that rewards determined players with Legendary Loot for customizing their vehicles.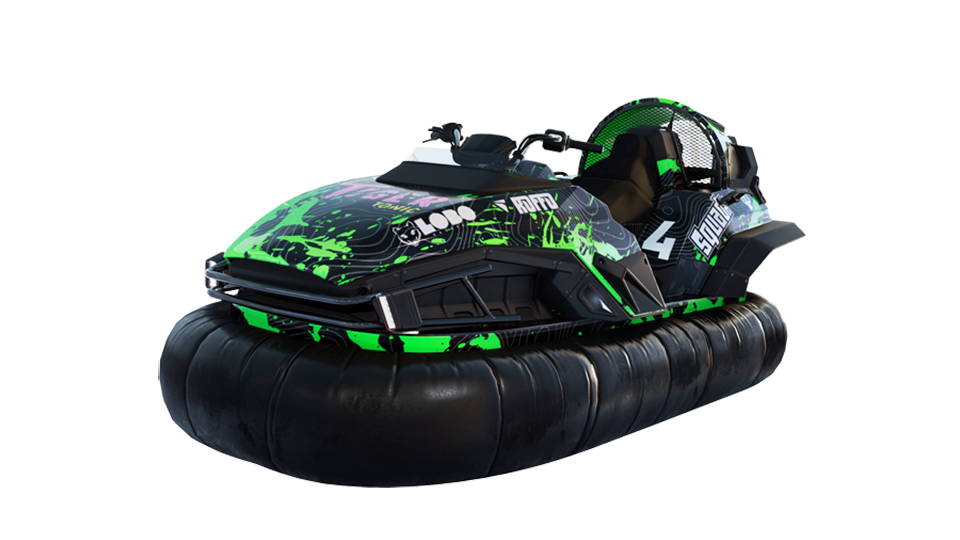 Gator Rush isn't the only thing coming to The Crew 2 on September 26; Season Pass owners will also get seven-day early access to the two new vehicles included in the game's monthly vehicle drop: the buggy-style Ariel Nomad Rally Raid car, and a fourth hovercraft. All other players will get access to the new rides on October 3.
Gator Rush's launch officially kicks off The Crew 2's post-launch content rollout, which will bring PvP action to the game in December, as well as a number of other additions in the months to come. The Crew 2 is available now on Xbox One, PS4, and PC, and you can see all the new vehicles here.