The Crew 2 is out now for players who purchase the Gold Edition (or June 29 via the standard and Deluxe editions), opening up the entire US as a playground for racing, stunts, and a wide variety of motorsports adventures. Casting you as a racer out to build a name for yourself, The Crew 2 lets you join up with four motorsports families, each of which compete in different fields: pro racing, freestyle, street racing, and off-road. Better still, you can tackle their challenges on the road, on the water, or in the air – and when you're exploring, you can switch between all three vehicle types at any time using the Fast Fav feature.

The Crew 2's gigantic open world boasts nine cities and seven distinct regions, and they're all filled with opportunities to build your career. Whether you're winning races or just catching air on hills in San Francisco, just about everything you do will net you followers, propelling you to new levels of national stardom. As your fame grows, so does your opportunity, as you'll earn access to new event types and vehicles. Eventually, you'll grow a veritable fleet of exotic cars, planes, trucks, boats, motorbikes, and hydroplanes, all of which you'll be able to push to the limit on the open road (or waterway, or sky).
You'll be able to share The Crew 2's gigantic world with friends, as up to four online players can form a crew to explore and compete together. And with 4K support and enhanced graphics for Xbox One X and PS4 Pro, it's prime territory for some fantastic photo ops, whether you're tearing up the asphalt at high speeds or just admiring the view from your cockpit.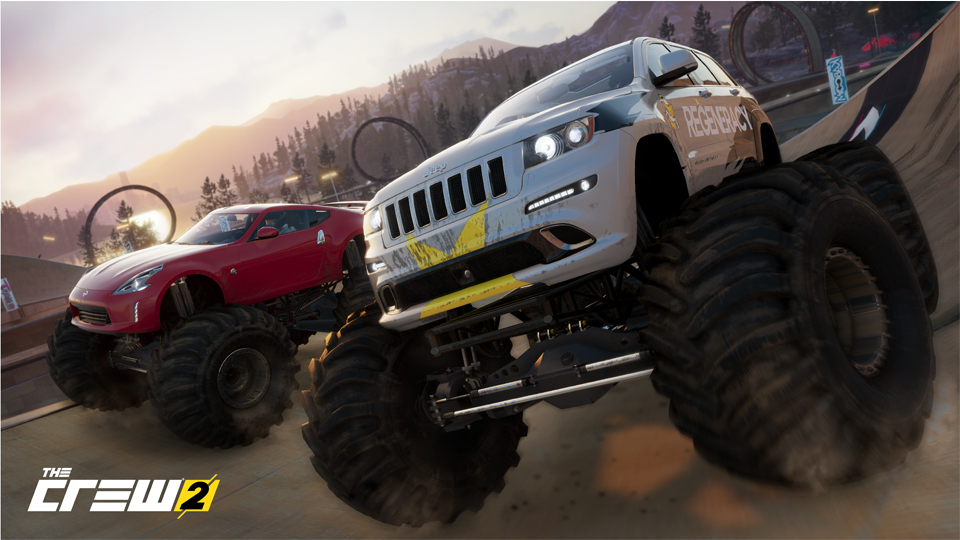 The Crew 2 Gold Edition is available now via early access on PS4, Xbox One, and PC, while the standard and Deluxe editions will launch on June 29. For more on the game, check out our previous The Crew 2 coverage.