For Honor: Tyranny
A genuine feeling of hope grew in everyone's heart as the Truce of Wyverndale convinced more and more people across Heathmoor. Yet a sinister threat was also brewing. As the celebrations of the Honor Games continued with a reenactment of past battles against Apollyon and the Blackstones, a group of mysterious warriors geared up and gathered secret allies from all factions. Peace would soon become a distant dream...
In one of For Honor's most ambitious season's ever, Tyranny brings much anticipated updates from the community with fight updates, events, new customization, a new battle pass and a new Hero that will reveal themself amidst the season.
Centurion And Fight Updates
Tyranny marks the official release of the Centurion update to the live game. You will now also be able to put a face to the word: Incredibilis! For more details on all fight updates, please visit our patchnotes.
Additionally, thanks to your participation in Testing Grounds, the core combat changes have been reworked and will be live to reinvigorate the way you play for honor later this season. More details to come.
New Armor And Weapons
The warriors of Horkos want to be both feared and revered on the battlefield. Some of them wear black and gold attires as an homage to the former Blackstone Legion. Having secured the best resources available in Heathmoor, they are able to forge frightful armors for their allies across all factions.
Get access to the Horkos rewards during Y4S2 Tryanny through the seasonal and battle pass rewards.
Battle Pass
For centuries, the Yokai lay dormant in their cave. But after a chasm was formed in the seal of their cage, these malevolent demons are now free to haunt the swamps of the Myre once more. From the depths of their cavernous prison, weapons from the past are found. Bearing the markings of these vicious spirits, these weapons are ready to be wielded by only the bravest of warriors – those willing to face the Yokai and cast them back to their hellish realm. This season, take your hero through Yokai horrors in the Myre and unlock 100 Tiers of rewards for all heroes! Available during For Honor Y6S3: The Demon Dagger only.
Learn More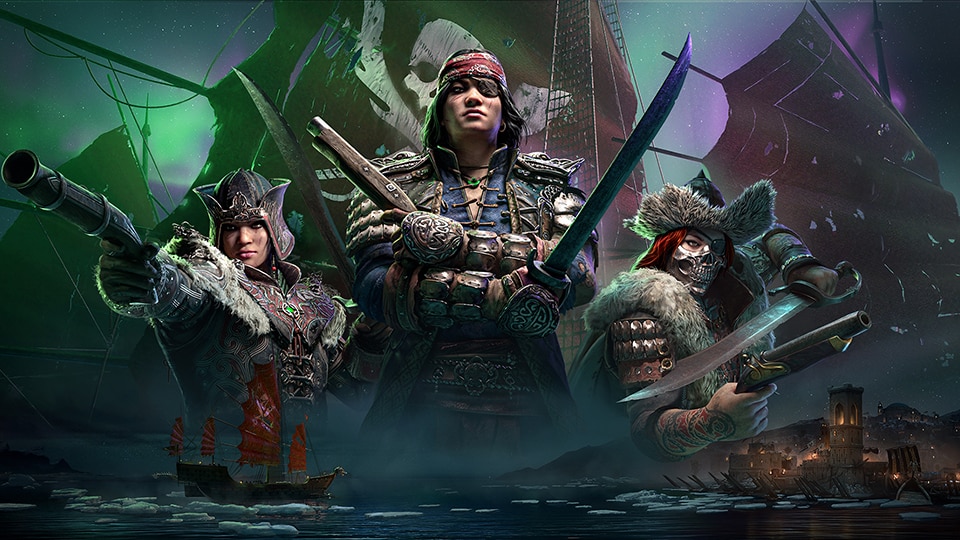 New Hero: Pirate
After a string of dramatic climate changes, a new territory opened itself to the Pirates. For a very long time, they have traveled the seas and now, they have finally set their sights on Heathmoor. Armed with their signature cutlass and pistol, the only language the Pirates speak is of combat and chaos. No ship, harbor or warrior is safe from their ferocity.