For Honor: Hope
After so many signs, all believed the end of times was nigh. Yet the earth quietened down without warning, the skies cleared and a new dawn came. At long last, warriors felt hope and remembered those who once fought for peace. For the first time in history, the leaders of all factions gathered and agreed to cease their quarrel for a brief moment. They signed what was called the Truce of Wyverndale.
RELEASE DATE: FEBRUARY 6, 2020
New Armor And Weapons
As the earth quietened down and hope bloomed again, many blacksmiths and artisans in Heathmoor outdid themselves to craft richly decorated metals, refined woodwork and sophisticated embroideries inspired by the heroes who had died in legendary battles.
Get your hands on brand new free armors and weapons for your heroes as you play during Y4S1: Hope.
Battle Pass
For centuries, the Yokai lay dormant in their cave. But after a chasm was formed in the seal of their cage, these malevolent demons are now free to haunt the swamps of the Myre once more. From the depths of their cavernous prison, weapons from the past are found. Bearing the markings of these vicious spirits, these weapons are ready to be wielded by only the bravest of warriors – those willing to face the Yokai and cast them back to their hellish realm. This season, take your hero through Yokai horrors in the Myre and unlock 100 Tiers of rewards for all heroes! Available during For Honor Y6S3: The Demon Dagger only.
Learn More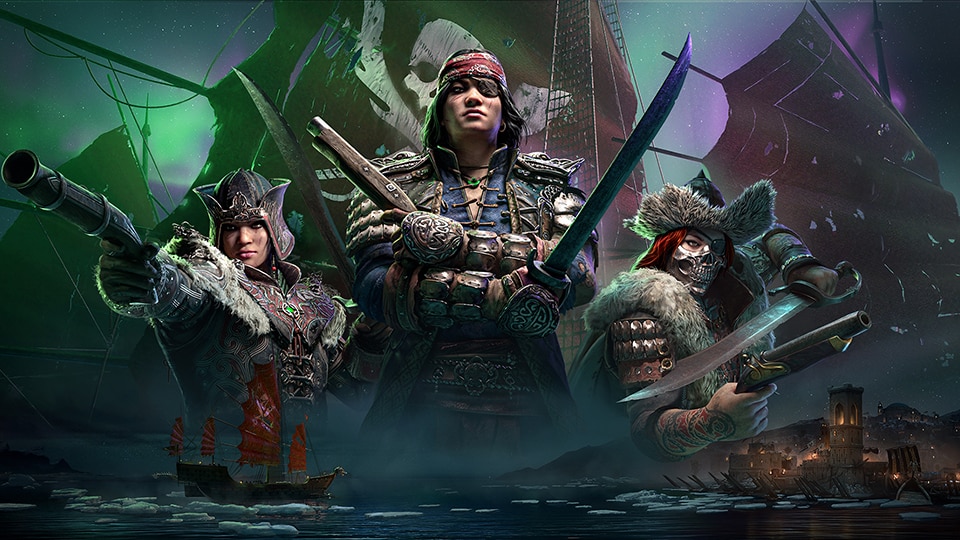 New Hero: Pirate
After a string of dramatic climate changes, a new territory opened itself to the Pirates. For a very long time, they have traveled the seas and now, they have finally set their sights on Heathmoor. Armed with their signature cutlass and pistol, the only language the Pirates speak is of combat and chaos. No ship, harbor or warrior is safe from their ferocity.