For Honor: Sun Da
After a massive sandstorm wrecked most of the Wu Lin territories, many fled west and sought refuge in Heathmoor, while others stayed behind with the Emperor to rebuild an army. Among them, Sun Da, leader of the Zhanhu, found new ways to use fire in his laboratory at Qiang Pass. As he tried to increase the Wu Lin arsenal, an unexpected enemy got wind of his discoveries and attacked the fortress...
RELEASE DATE: NOVEMBER 7, 2019
New Heroes
Always highly respected and powerful, the Zhanhu were once the right hands of powerful rulers. As key representatives of the Wu Lin Emperors, the Zhanhu would consider their lives forfeit, subservient to the will of their leaders. They were duty-bound to execute the Emperors' decrees at any cost. All other considerations were secondary.
The Zhanhu of today are the true masters of artillery. Only a few can learn how to tame the fire, wield the deadly changdao and achieve the title of Zhanhu. One should fear these unpredictable warriors, as they have devised many ways to slice and burn their enemies to the ground.
Learn More
New Map: Qiang Pass
For Honor expands the battlefield Y3 Season 4 with a brand new breach map: QIANG PASS. Experience this Wu Lin fortress on November 7th as part of a free update.
Battle Pass
For centuries, the Yokai lay dormant in their cave. But after a chasm was formed in the seal of their cage, these malevolent demons are now free to haunt the swamps of the Myre once more. From the depths of their cavernous prison, weapons from the past are found. Bearing the markings of these vicious spirits, these weapons are ready to be wielded by only the bravest of warriors – those willing to face the Yokai and cast them back to their hellish realm. This season, take your hero through Yokai horrors in the Myre and unlock 100 Tiers of rewards for all heroes! Available during For Honor Y6S3: The Demon Dagger only.
Learn More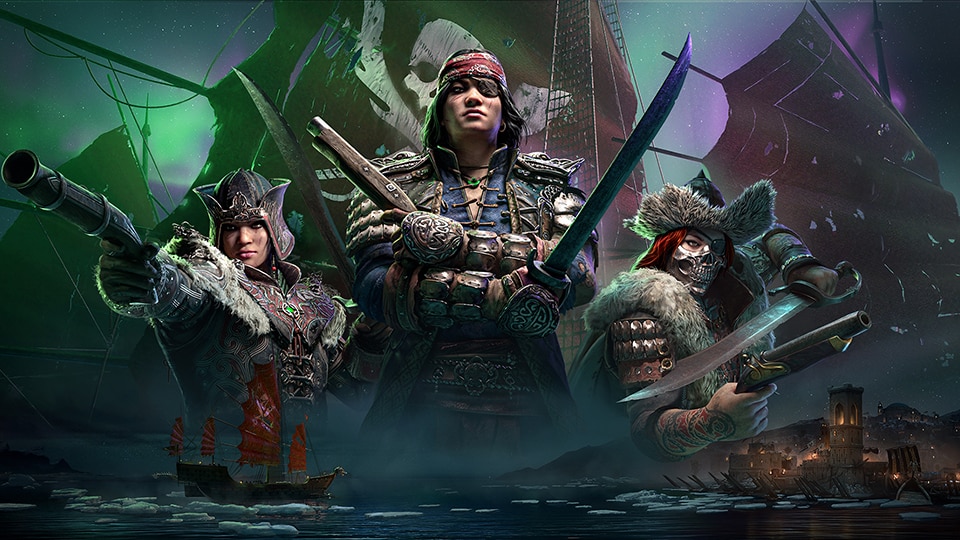 New Hero: Pirate
After a string of dramatic climate changes, a new territory opened itself to the Pirates. For a very long time, they have traveled the seas and now, they have finally set their sights on Heathmoor. Armed with their signature cutlass and pistol, the only language the Pirates speak is of combat and chaos. No ship, harbor or warrior is safe from their ferocity.