For Honor: Hulda
The darkest cults always creep back to the surface in times of despair and self-doubt. As the Knights marched on Valkenheim and conquered most of the North, the Vikings began to lose hope and turned to the Jormungandr for help. The Viking sectarians began to spread their ominous beliefs and crushed the weak in the name of their god, the Great Serpent. The legendary Hulda rose as a new leader among the Northerners and fought the bloodiest battles in Viking history to reclaim Valkenheim.
RELEASE DATE: AUGUST 1, 2019
New Heroes
The Jormungandr rise for the Great Battle of Ragnarok.
Formed after the Cataclysm, the Jormungandr drew their numbers from those rejected by the Vikings. Skin deformities swept the north in the post-cataclysm. The victims bonded from their shared deformities, a snake-like scaling. They named themselves for the serpent Jormungandr that, according to Viking beliefs, fatally poisoned Thor.
They've grown into an insular dark sect that believes itself risen from the fall of Thor before Ragnarok. Their rite of passage is a deadly ritual that honors their painful origins. Their skin is burned with acid to harden it with serpent scales. Their limbs are crushed by a sacred hammer. Many die from the ritual. The survivors are branded with the War Hamarr to mark them as mighty Jormungandr warriors.
A Jormungandr is a terrifying sight. They fight to crush the weak before the coming of Ragnarok. They believe only the most worthy must remain for the Great Battle.
New Map: Storr Stronghold
For Honor expands the battlefield Y3 Season 3 with a brand new breach map: Storr Stronghold. Experience this viking fortress on August 1st as part of a free update.
Battle Pass
New visitors from far away have unveiled the lost reliquary of Wyverndale. Now, treasures long forgotten have been made available to warriors once more. From the ancient past of Heathmoor comes old weapons that once again glisten in the light of day. Arm yourself with the blades of Heathmoor's original warriors, and fight like the forebears of old. Take your character on a quest back to the Golden Age with 100 Tiers of rewards for all heroes! Available during For Honor Y6S1: Golden Age only.
Learn More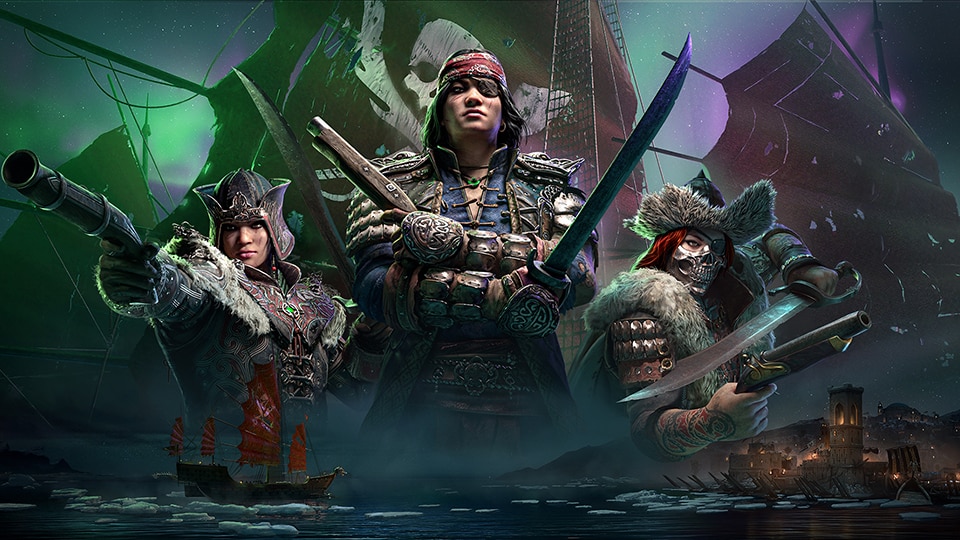 New Hero: Pirate
After a string of dramatic climate changes, a new territory opened itself to the Pirates. For a very long time, they have traveled the seas and now, they have finally set their sights on Heathmoor. Armed with their signature cutlass and pistol, the only language the Pirates speak is of combat and chaos. No ship, harbor or warrior is safe from their ferocity.