For Honor: Marching Fire
For Honor's biggest and most ambitious update ever is coming October 16, 2018. With a new faction, 4 new heroes, a new 4x4 mode, significant visual enhancements and unlimited single player and 2-person co-op PVE mode yet to be revealed, Marching Fire expands the world of For Honor like never before.
AVAILABLE NOW
NEW HEROES: THE WU LIN FACTION
The Wu Lin are a faction of warriors within the walls of Ancient China. Four Wu Lin warriors now travel West seeking vengeance from war, betrayal, and personal tragedies. They fight to claim their rightful place in the next Dynasty.
Learn More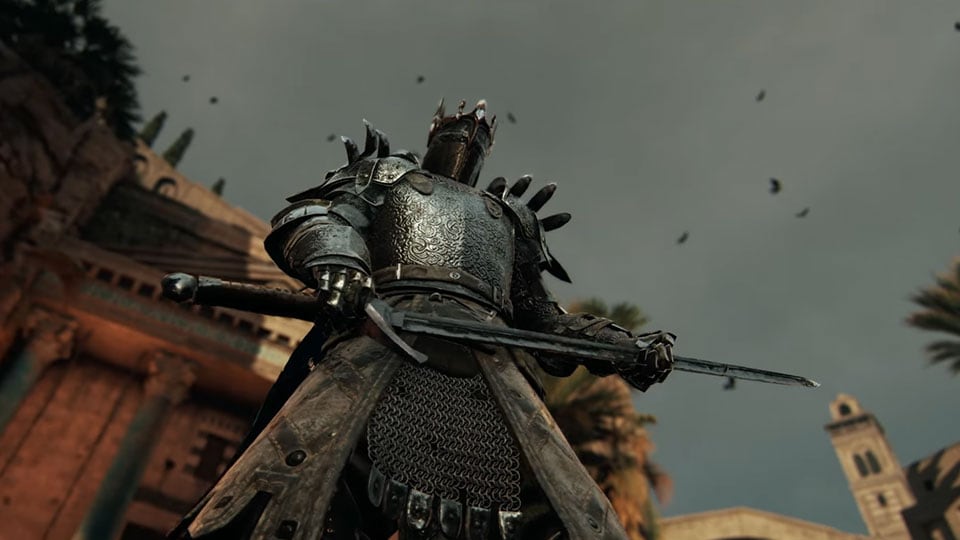 NEW PVP GAME MODE: BREACH
Live the fantasy of storming or protecting a well-fortified castle equipped with ballistas, fire cauldrons, and archers.
Attackers must breach the castle using a battering ram, while defenders must try to stop them at all costs to protect their lord.
This strategic, team-based multiplayer mode brings an adrenaline-fused layer of depth to the game, along with three new maps.
ARCADE MODE
Arcade is a new solo or co-op mode where players fight battles and earn rewards that carry over to all multiplayer modes. Explore new Heroes and level them up before taking them into PvP. Offering infinite replayability, this quick play mode will deliver a new battle every time with varying objectives, enemies, and modifiers.
Battle Pass
For centuries, the Yokai lay dormant in their cave. But after a chasm was formed in the seal of their cage, these malevolent demons are now free to haunt the swamps of the Myre once more. From the depths of their cavernous prison, weapons from the past are found. Bearing the markings of these vicious spirits, these weapons are ready to be wielded by only the bravest of warriors – those willing to face the Yokai and cast them back to their hellish realm. This season, take your hero through Yokai horrors in the Myre and unlock 100 Tiers of rewards for all heroes! Available during For Honor Y6S3: The Demon Dagger only.
Learn More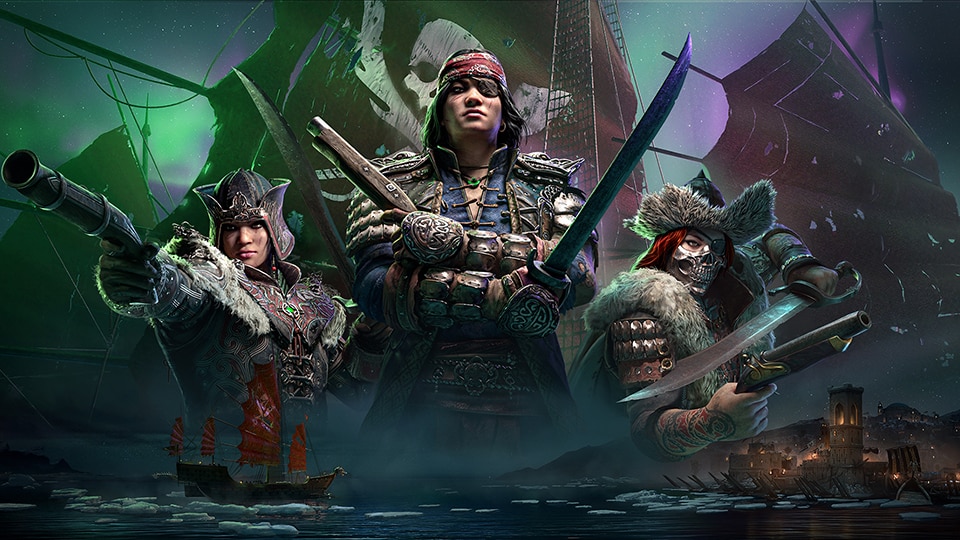 New Hero: Pirate
After a string of dramatic climate changes, a new territory opened itself to the Pirates. For a very long time, they have traveled the seas and now, they have finally set their sights on Heathmoor. Armed with their signature cutlass and pistol, the only language the Pirates speak is of combat and chaos. No ship, harbor or warrior is safe from their ferocity.