For Honor: Order & Havoc
This season, get ready for two new Heroes, two new free Maps, new gear and a brand new game mode just around the corner!
RELEASE DATE: NOVEMBER 14, 2017
2 NEW HEROES
Order & Havoc brings us two new Heroes into the Samurai and Viking Factions: The Aramusha and The Shaman. The new Heroes are immediately unlocked for Season Pass owners with exclusive access granted for seven days. All players can then unlock the Heroes with Steel after the exclusive period ends.
Learn More
2 New Maps
Season 4 extends the battlefield on to two new maps: the elevated Market Town and the brutal Gauntlet. Both maps will be free for all players
World Map : New Territories
With Order & Havoc we are adding 9 new Territories to the World Map, moving the Faction Strongholds.
Battle Pass
New visitors from far away have unveiled the lost reliquary of Wyverndale. Now, treasures long forgotten have been made available to warriors once more. From the ancient past of Heathmoor comes old weapons that once again glisten in the light of day. Arm yourself with the blades of Heathmoor's original warriors, and fight like the forebears of old. Take your character on a quest back to the Golden Age with 100 Tiers of rewards for all heroes! Available during For Honor Y6S1: Golden Age only.
Learn More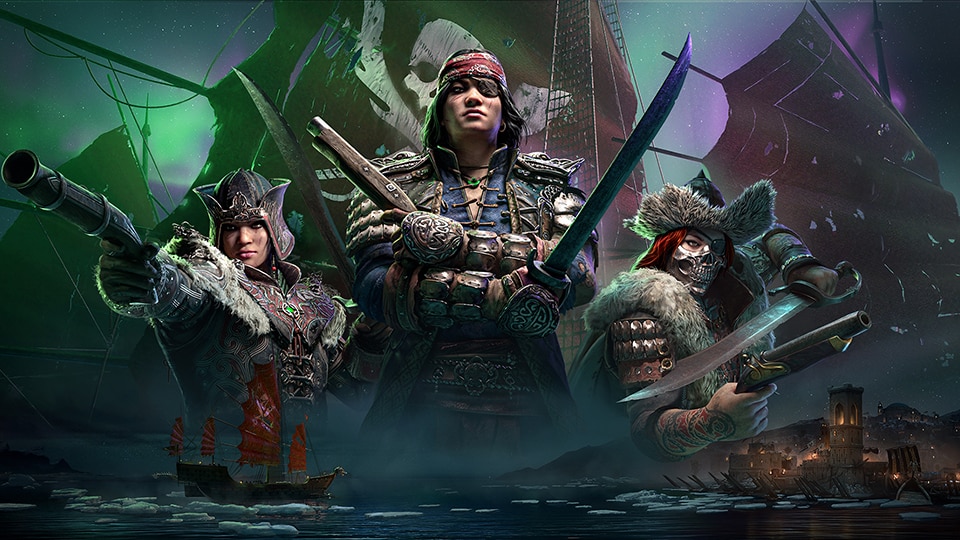 New Hero: Pirate
After a string of dramatic climate changes, a new territory opened itself to the Pirates. For a very long time, they have traveled the seas and now, they have finally set their sights on Heathmoor. Armed with their signature cutlass and pistol, the only language the Pirates speak is of combat and chaos. No ship, harbor or warrior is safe from their ferocity.