Agents!
We'd like to extend a heartfelt congratulation to the world's first Agents to complete the Operation Dark Hours raid! Each of these groups showed superb teamwork and dedication to earn their spots as the pioneers of this challenging content. The agents that were the very first to finish it will now be immortalized in the White House, with their own portrait - complete with Ubisoft name tags - hanging on the wall to celebrate their accomplishment.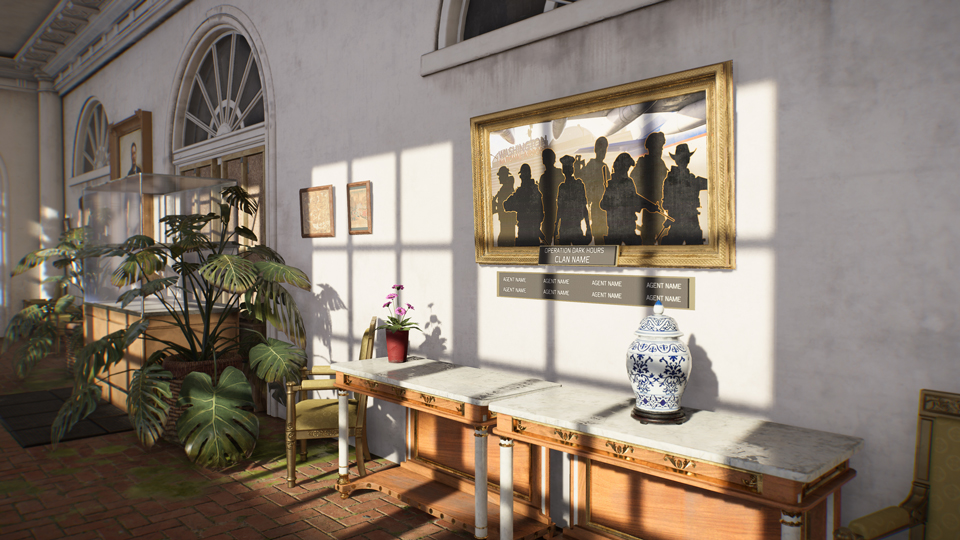 The final version of the portrait is under production and will be revealed soon.
Because of the heroism and tenacity everyone showed, we've decided to create three different portraits for the White House, celebrating the first teams on each platform (PC, PS4, XB1). The portraits will be shown on their individual platforms.
PC
Ranger_84
Sleepy0-
TheSc4le.
MarcoStyleNL
SOLIDFPS
eeL.gniM
widdz
Nick-Tew
PS4
tjgaubatz
Jaqev
AZPRIMEMINISTER
lmtravis50
sYn-Predator6
Inkist-
K2Karma
Tico792015
Xbox One
Bellicosi
Ruthless1234567
willzye
GWizzNZ
MR_U_DEAD_TWICE
BeltedCactus51
Lowkey.Haiku
Infamous_legacy
History will remember you, Agents.
If you want to see the historical moment, and don't care about spoilers, check out this Twitch clip from SolidFPS as the team takes down the final boss of Operation Dark Hours. Well done, Agents, and congratulations once again!
We also wanted to highlight the second completion of Operation Dark Hours, which was accomplished by members of the DUK clan just five minutes after the first successful run. The third group beat the final boss around 20 minutes later. It was a very close race!
Runner ups:
Abgott5chlange
lolol934
Rammbob
Rush-Runner
ArranoxTV
Ravenlord-117
Y-Lou
corkyxx
Everyone who has completed the raid has surmounted the biggest threat that is currently available in The Division 2. We wish the best of luck to all the Agents who are facing down the dangers of Operation Dark Hours.
Operation Dark Hours is just the beginning! You can look forward to regular content updates throughout Year One. Stay tuned to our State of the Game streams for all the latest development updates.
/The Division 2 Team