Our newest update to The Division 2— Invasion Battle for D.C.—arrives tomorrow, April 5th on all platforms! Here's what you can expect with this free update:
A new world tier—WT5, with a new gear score cap to 500
Heroic difficulty
Three gear sets—Ongoing Directive, True Patriot, and Hard Wired
A new faction stronghold—Tidal Basin
Weekly Invaded Missions

Upon logging into D.C., you will be met with a brief radio call informing you of developments nearby that require your attention. Completing this new side mission unlocks the Tidal Basin Stronghold.
Remember that this content is available once you have progressed to World Tier 4 and achieved at least 425 gear score.
After completing Tidal Basin, Coordinator Manny Ortega at the Base of Operations will have intel on surrounding Black Tusk operations in D.C. This unlocks Weekly Invaded Missions, available on any difficulty! These missions will reset on a weekly cadence and apply to the previous story missions.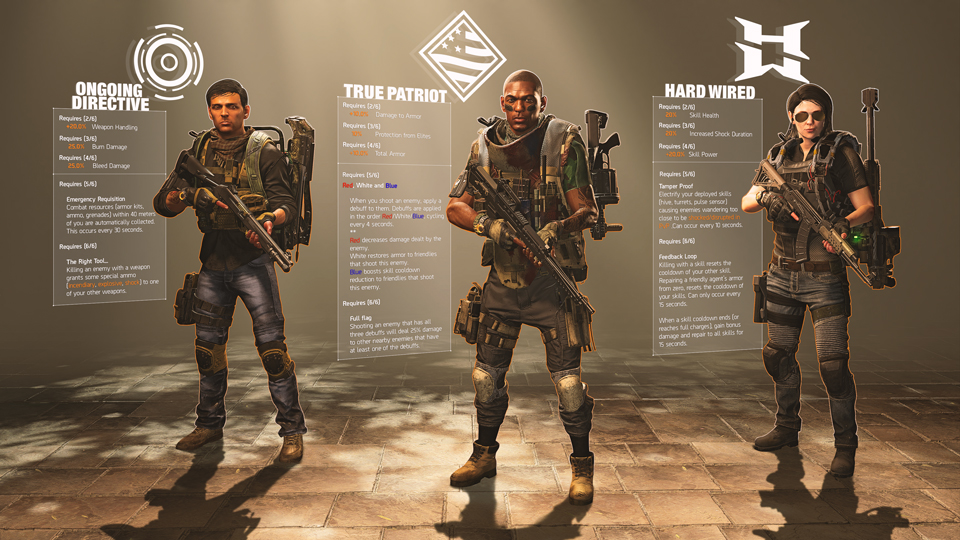 If you are after the new gear sets, the Black Tusks will have a chance to drop pieces in World Tier 5.
Good luck out there, Agents!
/The Division Team