Hero Skins
Starting in Year 6, For Honor introduces 1 new Hero Skin every season. Each Hero Skin represents a character in Heathmoor with a unique story tied to the season in which it was introduced. Here you can explore each character and their legendary tale.
Inquisitor Yinchen Pirate Skin
The Pirate Yinchen was among the first to set foot in Heathmoor when Boy Yin's fleet docked on its frozen shores. She was quickly intrigued by the people of this foreign land, and their idea of fidelity. This was, after all, a land divided by fealties and alliances, where identity, class and belief mattered above all. While the people were constantly at war, she noticed a strange balance to this world. An understanding that allowed the Pirates to thrive.
Learn More
Conquistador Vela Warmonger Hero Skin
Conquistador Vela left Heathmoor for a voyage across the sea. Tasked with a crucial mission by Astrea herself, she sailed to the New World, where she found an empire of gold. Through deception, ruthlessness and barbarity, Vela decimated this civilization, and took its unbelievable treasures for herself. Now, she returns to Heathmoor as a Horkos hero, living proof that the strength of their Order knows no bounds.
Learn More
Battle Pass
The Ghost Festival has strict rules to follow: from leaving offerings untouched to a ban on fighting after dark. But the elite hosts have also ensured new weapons are readily available for all warriors in attendance. Once the guests finally give in to their hunger, the rule-breaking begins. As night falls, warriors pick up their new weapons, and fight whoever they come across.
This season, you have been invited to the Ghost Festival. Unlock 100 tiers of rewards for all heroes! Available during For Honor's Y7S3: Deceit.
Learn More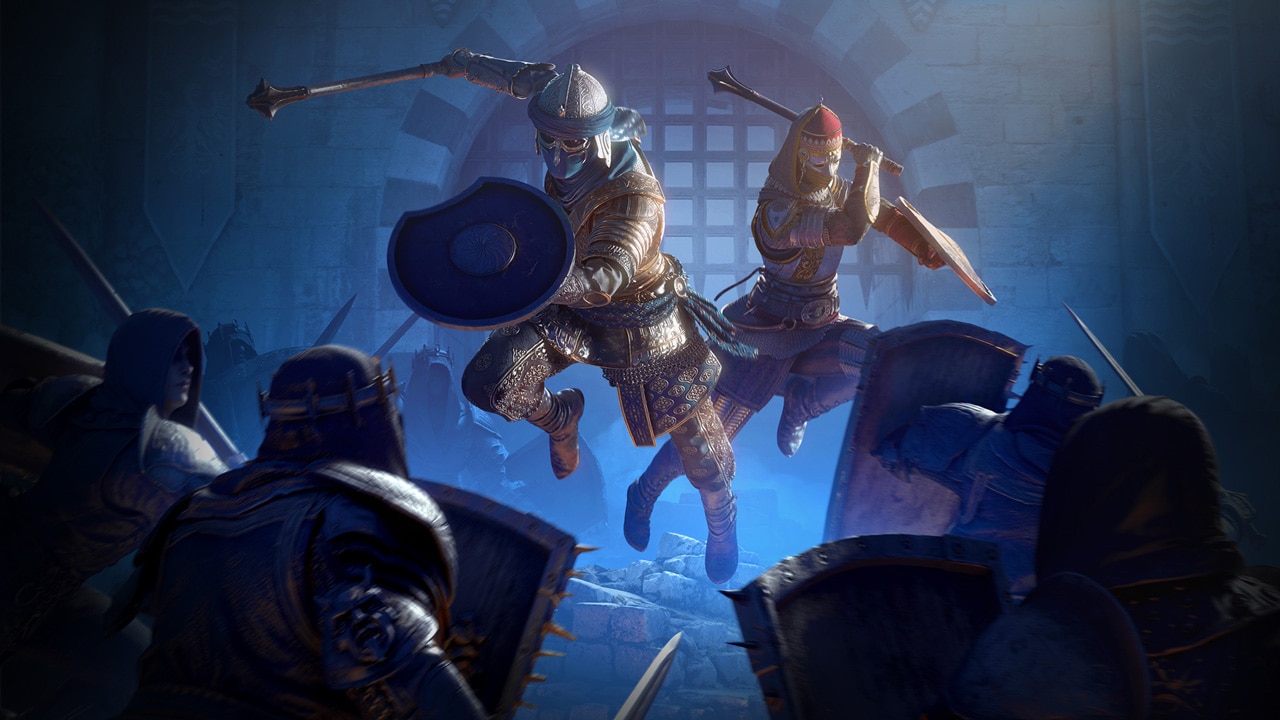 New Hero: Afeera
The Afeera are the tactical geniuses of the battlefield. Highly trained and precise in their attacks, they can deftly dispatch an enemy with their mace and shield. Nimble and quick, the Afeera are also capable of impressive acrobatic feats—using their every limb as a weapon to fell opponents. They are elegant yet deadly warriors.