For Honor: Vortiger
Mt. Ignis' eruption sent shockwaves through the lands. From out of this chaos rises a dark sect long forgotten. The Black Priors were once dark warriors of Apollyon and the Blackstone Legion. After the collapse of the Blackstone, the Black Priors disappeared. Some say they were wiped out, others say they fled the lands. But now, as new chaos shakes the lands, the Black Priors re-emerge. Led by their grim leader, Vortiger, these warriors, unbound by chivalry, promise victory to the Knights...by any means necessary.
RELEASE DATE: JANUARY 31, 2019
New Heroes
The Black Priors are heavy heroes who wield the large kite shield and longsword. These dark agents fight alongside the Knights but are free from the code of chivalry. Whatever victory's cost, the Black Priors will pay the price. Once Apollyon's faithful warriors, today they fight with their leader, Vortiger, reinventing their legacy and bringing fresh chaos to the battlefield.
Hero Improvements
With the launch of Year 3 Season 1, the Shugoki, Peacekeeper and Warlord, will receive major updates. These changes will not only refresh the experience for these specific heroes but aims to better the overall balance of the game.
New Map: Harbor
The battlefield expands with an all-new Map: The Harbor.
Pase De Batalla
Para devolver la gloria a su clan, Bolthorn Manos de Cuervo se aventuró al oeste, lejos de Heathmoor. Mientras exploraba tierras de desierto y arena, el vikingo encontró las ruinas de una civilización caída, olvidada por el paso del tiempo. Junto con el místico brazalete de escarabajo, Bolthorn llevó armas antiguas como magníficos regalos para su gente, con la promesa de que el lejano pasado les ayudaría a construir su futuro. ¡Sobrevive a una antigua maldición egipcia con 100 niveles de recompensas para todos los héroes! Disponible durante el Y6S2 de For Honor: La maldición del escarabajo.
Ver Más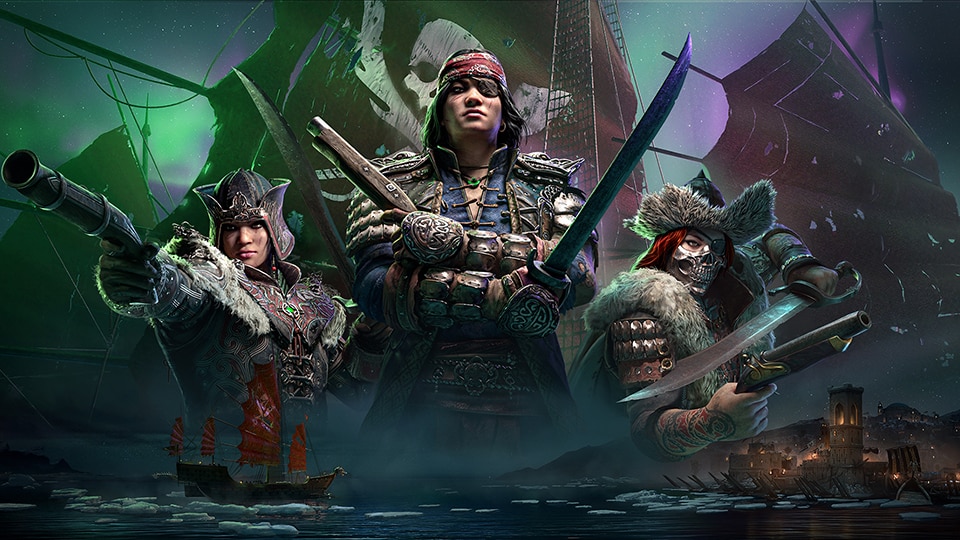 Nuevo héroe: Pirata
Tras una serie de dramáticos cambios climáticos, se ha abierto un nuevo territorio para los piratas. Por mucho tiempo han viajado por los mares y, ahora, finalmente han puesto la mirada sobre Heathmoor. Armados con sus emblemáticas espadas curvas y pistolas, el único idioma que hablan los piratas es el combate y el caos. Ningún navío, puerto o guerrero está a salvo de su ferocidad.