Hello!
October is upon us and that means many things – pumpkins, Halloween… and Inktober.
For those of you who don't know, Inktober is a challenge for artists: for the entire month, creatives push themselves to follow and create work based on different prompts. It is primarily done for practicing skills of creating with ink, but inspiring prompts attract artists of all different trades who create their own interpretation of the cues.
It just so happens that one of our dedicated Community members, @creslightning, came up with her own list of Inktober prompts, dedicated to Watch Dogs, and using the #InktoberH4ckers tag on Twitter and Instagram. We were delighted by the idea, shared the prompt list so as many artists as possible could know about it, and damn, did you deliver. We love seeing the works you uploaded; whether you used ink, digital, or other techniques entirely.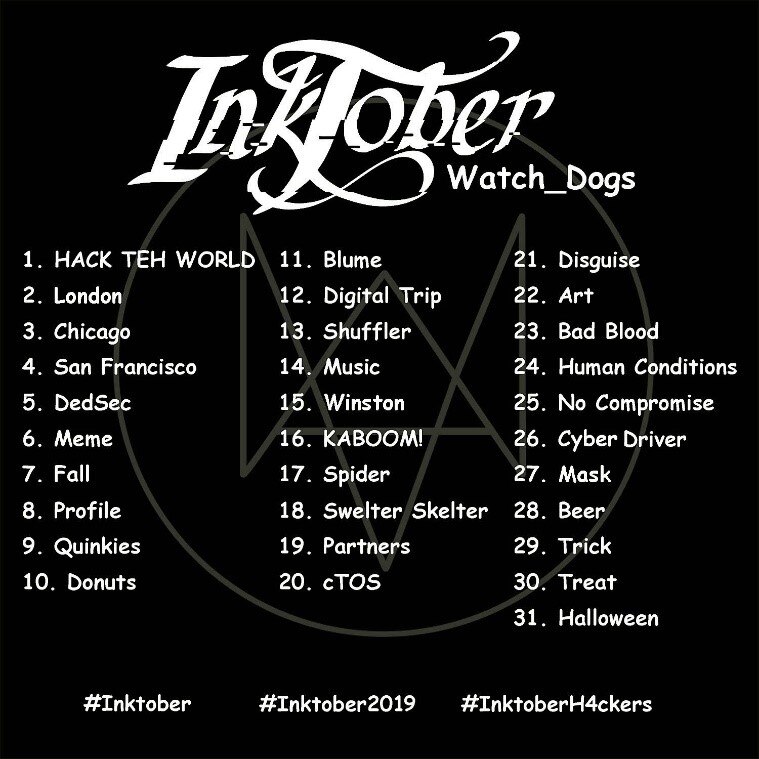 Below are some of our favourite artwork done during the movement thus far.
@Spitfyaaa put a lot of enthusiasm into the challenge. And a lot of colour. And creativity. We love it.
Both @creslightning and @glambertiluvu noticed that Wrench might form an uncanny friendship with a suspicious looking fowl individual…
@BaconBeiconArt made a beautiful landscape for the very first prompt in the list.
@dame_lody Has created colourful and eye-catching posters. We love a good colour.
@glambertiluvu has done some beautiful, often sombre portraits of members of the resistance from Legion.
And one very cute Marcus.
We've shown you many, but there's an abundance more. If you fancy seeing all the artwork created, search for #InktoberH4ckers on Twitter and Instagram.
Until next time!