This week, we're celebrating both Ubisoft Forward and the announcement of Watch Dogs: Legion! To inspire your Legion cosplay, we're sharing guides for two important characters from the game with you – the hacker Sabine Brandt, key member of DedSec London, and the Street Artist, whose revolutionary art can be seen all over London.
Sabine is a skilled, clever, and methodical hacker who will go to any length to push the Resistance's cause. The team wanted to convey these aspects of her personality through serpent motifs.
Her makeup is designed for Crypto sublimation hacking, in order to hide from anyone trying to find her using facial recognition technology. Her clothing, with its scales and hex pattern, is meant to resemble that of snakeskin – even her hair, with its fangs, hints at the nature of a snake. Playing around with her design, the team took inspiration from contemporary alt pop and underground artists to settle on her edgier look.
Sabine Brandt has a clear vision of making London and the world a better place and will never stop fighting for it.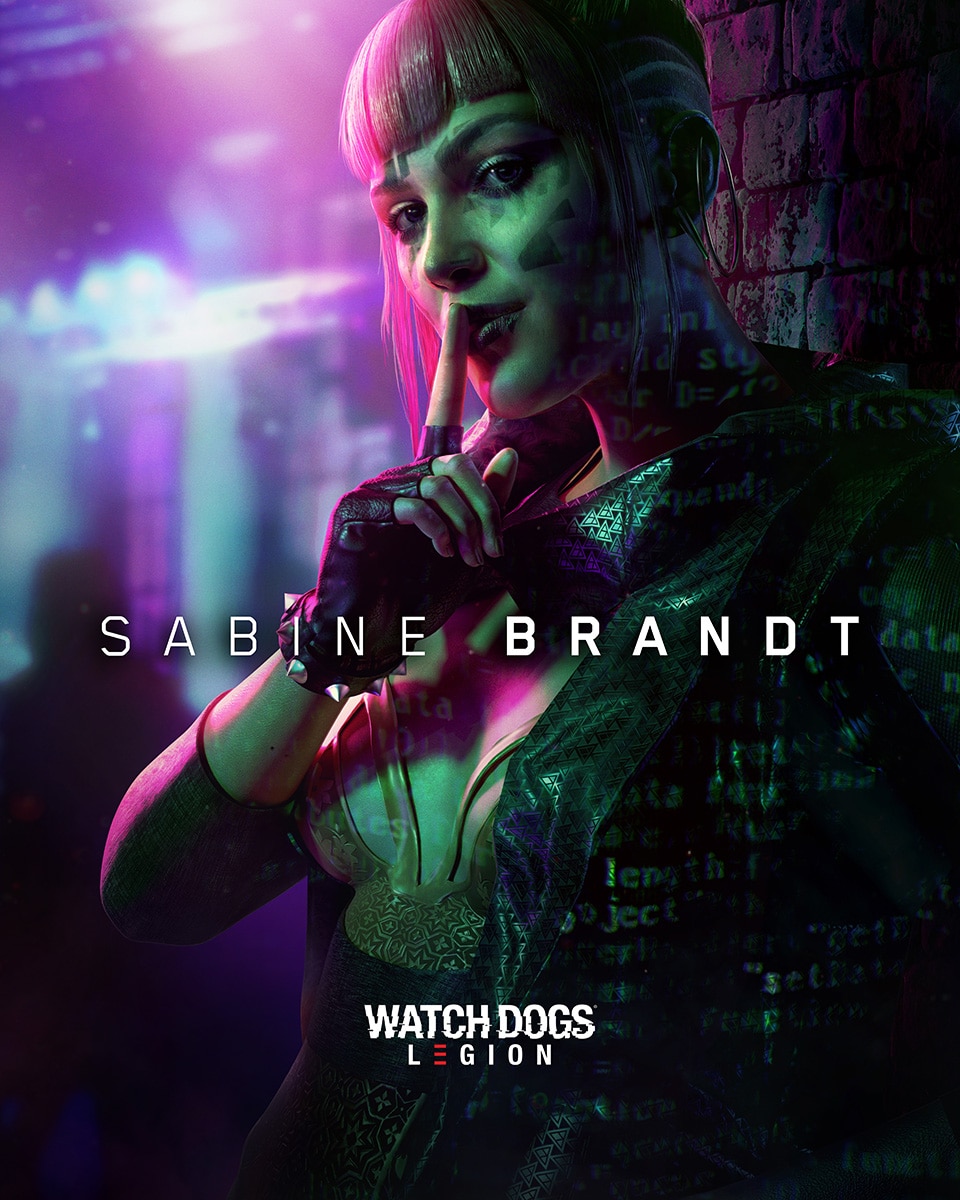 If Watch Dogs: Legion's and Sabine's design caught your attention, you can find her and the Street Artist cosplay guides on Ubisoft Club. We look forward to seeing your creations!
Join the resistance!