Our monthly Community Spotlight articles intend to highlight the most active members of the For Honor community, giving more visibility to the cool things they do. Create and share on Reddit, Twitter, Facebook, Instagram, YouTube or Twitch and you too can appear here someday!
This month, we draw our attention to EnglishButter! Based in Australia, she is known for her Chibis creations as well as other masterpieces, such as the Emblem she created for our Community Pin and Outfit (in-game).
WHO IS ENGLISHBUTTER?
**
**
What's the meaning behind your username?
There's a couple of reasons. I used to live in England when I was a kid, so that's a part of who I am. 'englishbutter' is also much easier to remember than my old usernames, and it's gotten some laughs out of people!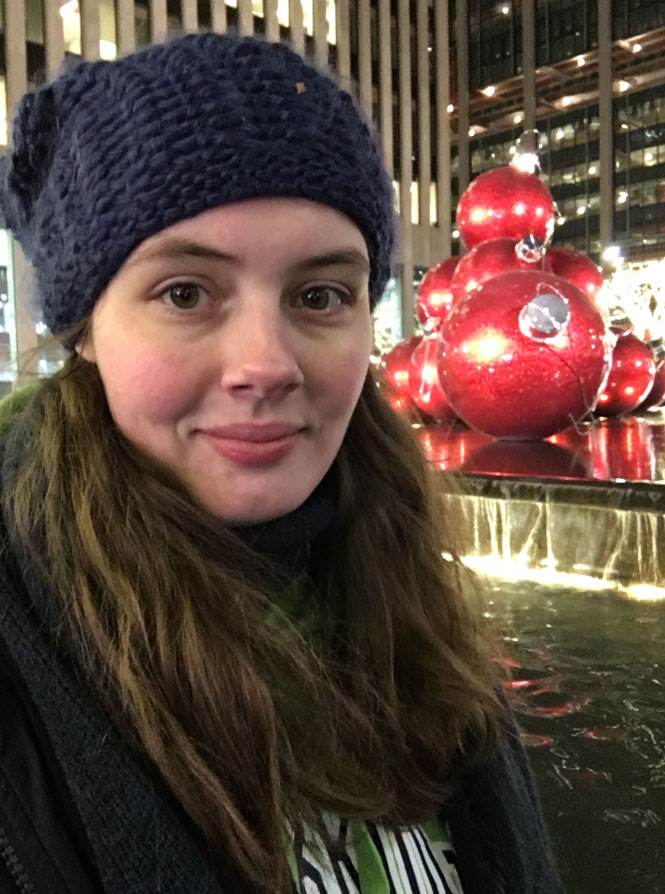 How and when did you discover For Honor?
I was pretty late when hearing about For Honor for the first time. I saw it advertised when the Open Beta was about a week away, and I jumped on with a friend of mine during it. Even though I had no idea what was going on (for example I thought that my Peacekeeper's guard was bugged because it kept vanishing and I hadn't read the instructions), I had a great time and picked it up on release.
Which faction do you belong to?
I've been a Knight since release. Although it's been difficult at times with the Faction War, I'll never bail on them. Besides, the shield is obviously the best emblem shape.
Berserker is my favourite character, though I've recently been enamoured with Black Prior and Valkyrie. Flips and Shoulder Pins are way too much fun.
What made you want to be a part of our community?
It was wanting to share my art. I started sharing it on the subreddit when I made a Warden sticker for myself, and it got enough traction to encourage me to make more art and keep going.
After that, it became more equally balanced with wanting to keep in contact with the people I'd met through the game. It's been wild and fantastic, and the global friendships I've made through the game are precious to me.
For my art, it's given me an audience to improve for, as there's signposts where I can compare myself directly to. For example I drew my Berserker for the first time as a big piece in April 2018, and then recently completed her again for the For Honor Creatives collab; the improvement is pretty stark to say so myself!
It's also fun reading people's reactions to my chibis, and the detail that goes into the in-game character is relaxing to translate into a drawing in a way; it can be very zen. Then having people like the fruits of my labours is a very warm, very fuzzy feeling.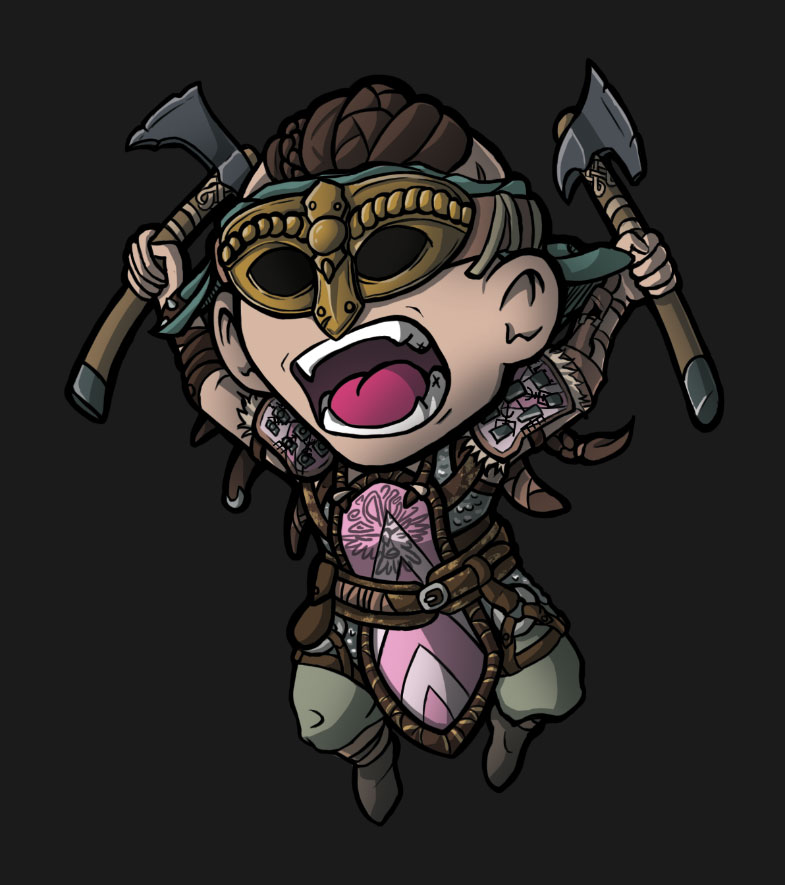 What other hobbies do you have? What do you do outside For Honor?
I'm an avid reader. Before I got into video games in general (about three, almost four years ago now), most of my entertainment was from books. I've two whole walls of them. Big fan of grimdark fantasy! I'm currently reading a trilogy called Empires of Dust by Anna Smith Spark, and I'm rereading Mark Lawrence's Broken Empire trilogy; both very dark and bleak worlds, but I eat it all up in a moment.
I've also got my dog who I adore, and I enjoy going for bush walks and chatting with friends at terrible hours for my sleep schedule.
I've also been tabling at conventions around Sydney with my art over the past couple of years, selling prints and small paper products like stickers and bookmarks.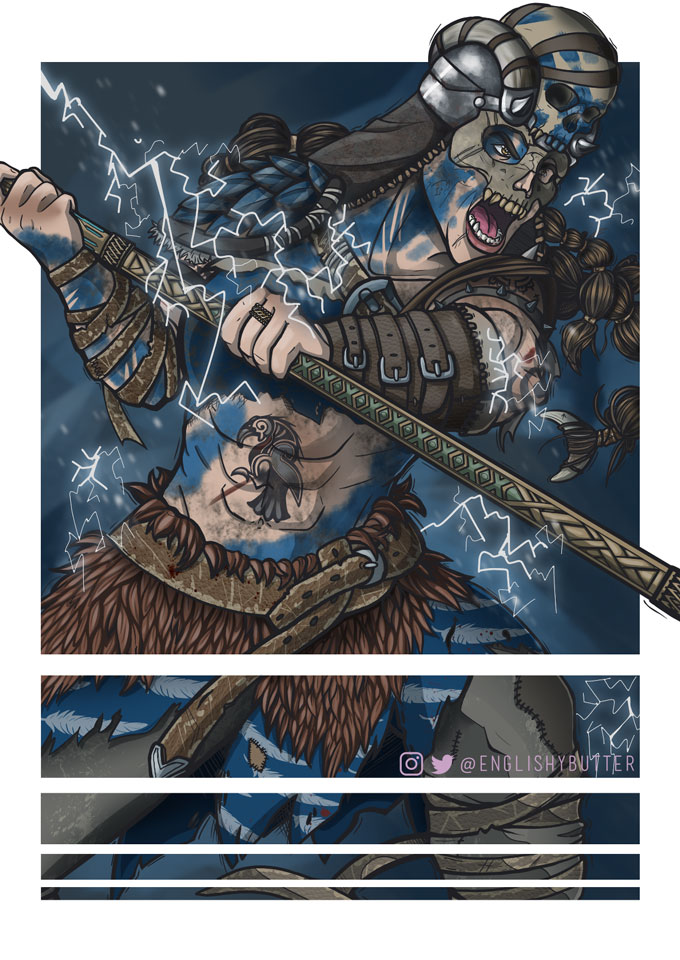 On which social media do you feel most comfortable sharing your passion with the community and why?
Twitter is good for more interaction I reckon where I can share my own thoughts. I use my Instagram to talk about some of the stuff in my day-to-day as well because of the Story function only leaving up posts for 24 hours, so it feels more relaxed there. Both platforms have their pros and cons!
What's your favorite For Honor moment/story?
I always feel incredibly giddy when I manage to come out of or do something, which I initially thought I wouldn't be able to do. Times like when I survive 1vX fights, or when I'm flashy and pull of a kill/s which makes for a great clip (I have so many gameplay clips I don't want to think about it). I recently had a kill against another player where I did nothing but Shoulder Pins against them until they died, and that still feels amazing some time later.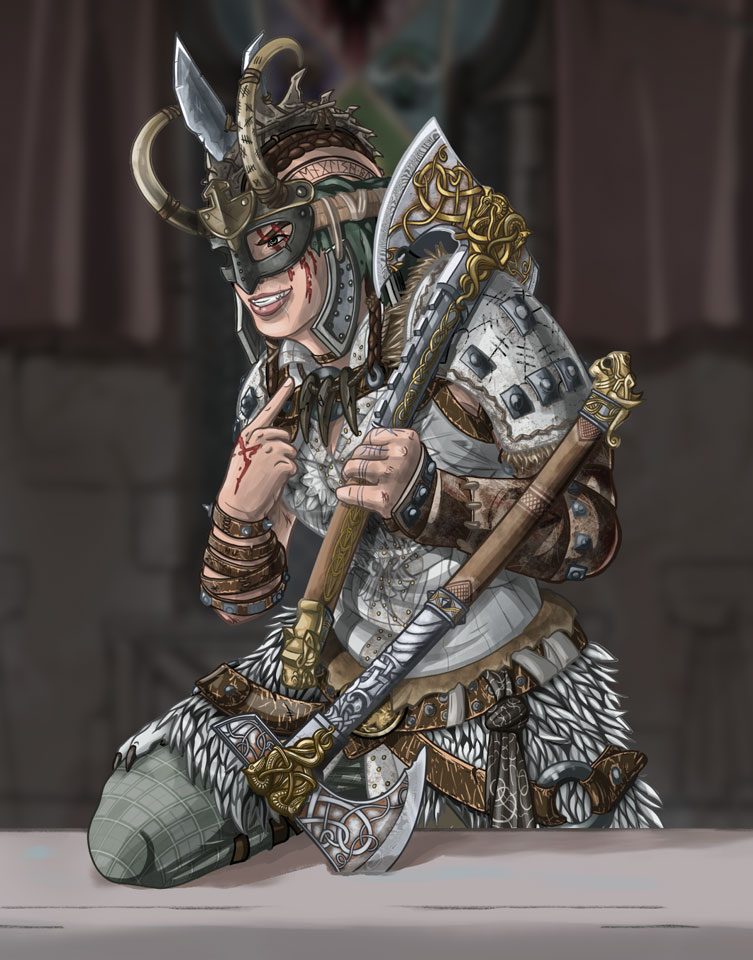 MORE ABOUT ARTWORKS CREATING
When did you start drawing?
I've been drawing since I can remember, but it was never anything serious. I started actively trying to improve over the past three or four years. I'm 95% self-taught. I've taken some short workshops over the past couple of years. It's not my job, but I'm wanting to make it my job. I'm currently looking!
Who's your favorite For Honor character to draw and why?
Nobushi's my favourite to draw. I've drawn her a lot, and she never gets old. I love her design and her clothes.
How long does it usually take you to make one artwork?
The chibis usually take me four to five hours now, due to the detail that goes into the lineart. My larger pieces take anywhere from five to fifteen hours.
Which tools do you enjoy using for these creations?
For the lines I'll sometimes do them with fineliner and paper, but with more detailed chibis, I'll do those entirely on Photoshop. Colour is always done on Photoshop!
On which platform(s) do you like sharing the most?
I do like sharing on Twitter the most, as I feel it's the more social of the two, but I have most of my activity on Instagram in terms of followers, likes, and general engagement percentages.
Which artwork(s) are you the most proud of and why?
I'm currently fond of the Berserker I did for the collab piece, and my favourite chibi is usually the most recent one I've done because I'm always improving with those. But I've never not been happy with the first Berserker I did which is currently my profile picture, and the two Peacekeepers I did for community members EraPlays and Pyro7380.
You have created an Emblem used for a For Honor Community Pin and as an Outfit in-game. Can you tell us more about it?
Eric Pope contacted me in March last year to gauge my interest, and of course I said yes! We figured out what we wanted to go for in terms of design and mood, and after a series of thumbnails, we figured out the final design of the emblem. We wanted it to encompass the community, so we decided to make it about the box art characters and make it a little goofy at the same time to reflect the community's love of memes. Things like the Conq's RAH speech bubble was a joke on my part as I general write small things on my art for my own amusement, and it made its way into the final piece. After that, we decided on grinning Raider, and anime Kensei. There was originally a more detailed and colourful version, but that was pared down due to the limits of the pin requirements for the company making them.
Thank you for spending some time with us today. Any final word for the community?
I've had people asking me how they can get more involved in the art side of the community, and the best way to do that would be to participate over social media with your works. You can do this through a variety of ways that don't involve tagging everyone you can think of. Be active with your works, draw often, even if those drawings are nothing more than sketches and doodles. Follow artists, like and retweet pieces you love, and you'll gain recognition soon enough. Participate in Discord servers like @creatives_for where you can directly talk to and engage with both artists and audiences where you can showcase your own work. Be receptive to feedback and offer feedback yourself. If you want to be successful within the community, you need to establish a relationship with others; having the drawing skills is only half of what you need. If you aim to be a part of the community only to gain recognition as an artist, you won't grow fast. Be active, be friendly, and you'll flourish in no time!
We hope you enjoyed this month's Community Spotlight. Want to discover more about EnglishButter and her creations? You can find her on Twitter and Instagram!
And if you haven't already, join the For Honor Community on Twitter, Twitch, and Reddit.