Our monthly Community Spotlight articles intend to highlight the most active members of the For Honor community, giving more visibility to the cool things they do. Create and share on Reddit, Twitter, Facebook, Instagram, Reddit, YouTube or Twitch and you too can appear here someday!
This month features LightBoogey, founder of For Honor Console and a Samurai at heart. We had a blast talking with him about his experience in Tournaments organization.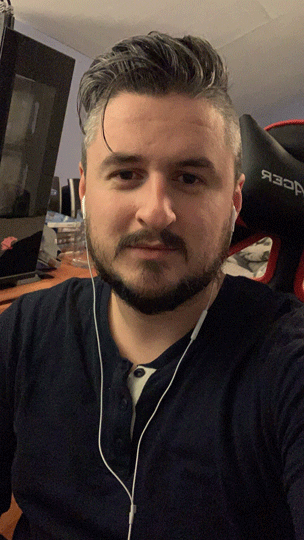 LightBoogey
WHO IS LIGHTBOOGEY?
What's the meaning behind your username?
It is a combination of my last name and a nickname. 'Light' is part of my last name, and 'Boogey' is a nickname that stuck with me over the years from high school through college. I finally had the grand idea to merge them together for my online name.
How and when did you discover For Honor?
I was watching the Ubisoft E3 press conference (in 2015) when For Honor was revealed! I was interested in it, since it was clearly medieval inspired, but when they said it was a multiplayer focused game I knew it was going to be a game for me.
Which faction do you belong to?
Samurai for the culture! As for my favorite character, it completely clashes with my Faction, but Season 3 brought Gladiator and I've been in love ever since.
What made you want to be a part of our community?
It almost came from necessity. I was so hyped for the game, that I got involved in the Closed Alpha on PS4 and the subsequent Betas. But when the full game released, a lot of my friends gave up on the game within the first week! They were so used to shooters that the combat was too difficult for them. I had no choice but to reach out and get more involved in the community to find people to play with. I even started making "beginner tips" content to try and help people get over the learning curve. If I could save at least one person from being a scrub like my friends, it was worth it!
What other hobbies do you have? What do you do outside For Honor?
I love to travel as much as possible and have been trying to visit at least one new country every year. So far I have been able to do England, Denmark, Sweden, Italy and Canada!
On which social media do you feel most comfortable sharing your passion with the community and why?
I've been streaming For Honor since the last day of Season 1 so people can come watch some PS4 console pleeb action and the occasional tournament stream at twitch.tv/lightboogey.
What's your favorite For Honor moment/story?
That is hard to answer, For Honor has given me so many opportunities during the last couple of years. I guess where it all started was PAX West 2018. I was selected as a Ubisoft Star Player, and being noticed like that was an incredible feeling. I've never been the biggest streamer or creator, so to get recognition in that program because of my work as a tournament organizer was very special to me.
MORE TOURNAMENTS ORGANIZATION
What got you into organizing For Honor tournaments?
I used to be a competitor myself in the early seasons of the game, but I started to notice that console players were a bit under-serviced. PC is no doubt the platform to play at the highest level, but there are so many players on PlayStation 4 and Xbox One. I wanted to give them a place to play where the tournaments were run well, streamed and casted with good prizes to fight for. That is what spawned For Honor Console.
Do you take inspiration from other medias, like the sport industry?
I played sports for most of my childhood, so there is definitely some inspiration there, but I would say the biggest inspiration was the Fighting Game community. I am from New York so I am lucky to see so many grassroot scenes being built for a variety of fighting games. The passion that people from the FGC put in to legitimize their game and scene is incredible. I wanted to do something similar for For Honor.
Have you ever been to tournaments in person? If so, which one(s) was it?
I have been to almost every LAN tournament where For Honor was present. Microsoft in New York City used to host 2v2 tournaments. 'Defend the North' is a fighting game major that had For Honor in 2017 and 2018. There was also a local called 'Hitbox' that hosted a For Honor tournament, and I will be casting another LAN at 'Battle for the East' this weekend in Atlantic City, where there will be a 2v2 and 1v1 bracket!
When organizing tournaments, what stands out for you?
It all comes down to admin support. Online tournaments are plagued with delays and disputes. Players might not be following rules or unsure about the procedure when competing. So it is important to stay on top of the bracket and make sure the experience is a pleasurable one for all competitors win or lose.
Thank you for spending some time with us today. Any final word for the community?
Never stop looking to improve. Whether you play 1 hour a week or 100. I've played the game since launch and there is still plenty of things I could get better at. You don't need godlike reaction speeds either. Game knowledge and the ability to read your opponents can help you overcome a lot. Don't throw your hands up and ask for nerfs without at least trying to figure out how to deal with a move or character. Everything in this game has counterplay.
Since we are on the topic, tournaments are also a great way to improve! They are almost always free to enter and will allow you to play the game in a competitive setting without anything to lose. Even if you get stomped, I promise you will learn something. Sometimes you gotta get your ass kicked if you want to eventually kick ass yourself.
We hope you enjoyed this month's Community Spotlight. Want to discover more about tournaments? You can find LightBoogey on Twitter and Twitch, and For Honor Console on Twitter!
And if you haven't already, join the For Honor Community on Twitter, Twitch, and Reddit.