Year 5: Puppeteers
With some hostages recovered and the Castle Settlement on its way to being fully rebuilt, Agents turn their eyes to the remaining hostages and the mysterious and calculating Hunter Recruiter. Rescue the remaining missing hostages, play new end game content with the return of Incursions, collect new gear and outfits, and finish the rebuild of the Castle in Year 5 Season 2! Available for all owners of Tom Clancy's The Division 2 Warlords of New York.
4 New Missing Persons To Rescue And The Prime Target
PRIME TARGET: THE RECRUITER
Complete All Targets
Puppeteers Season Pass
Unlocks rewards with the Puppeteers Season Pass, including a new Hunter themed outfit, new gear set, new weapons and more.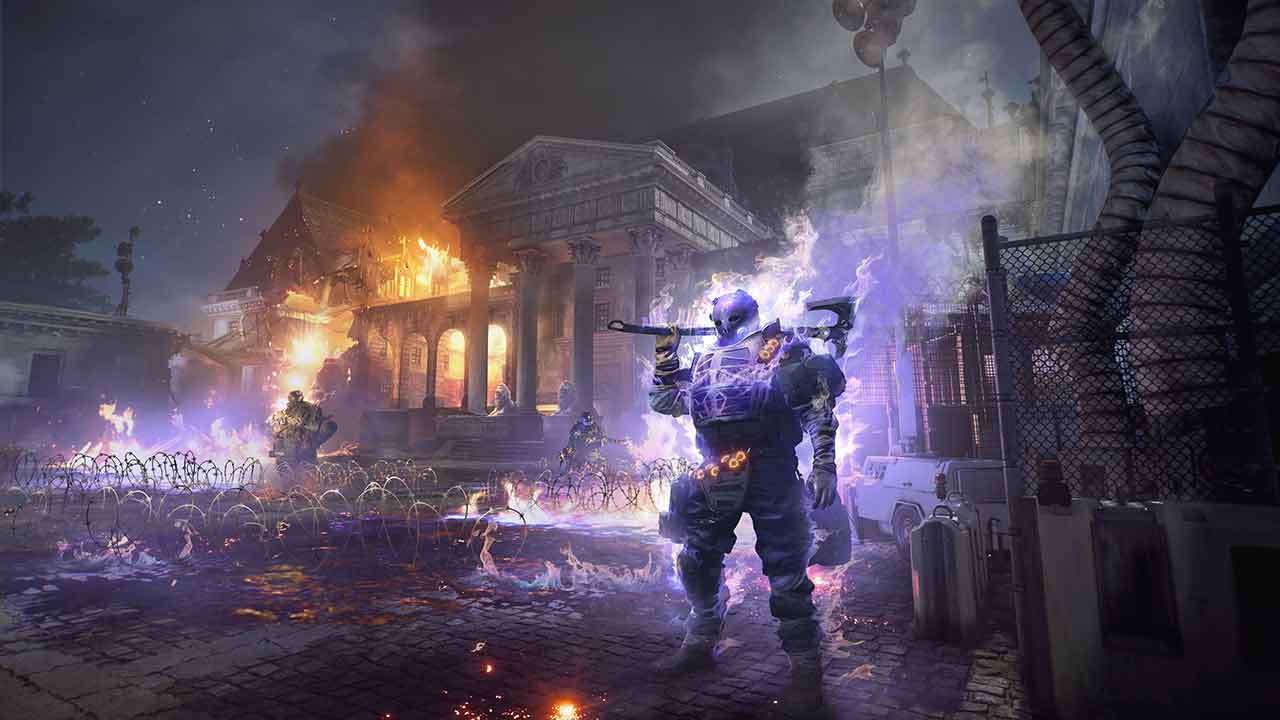 Incursion: Meret Estate
This mission type from The Division makes a return with its introduction to The Division 2, featuring a new location: The Meret Estate Settlement. Take on the Cleaners in this high-skill, high-stakes end game mission where you'll need to take out enemies, navigate an inferno, as well as locating and rescuing survivors.
NEXUS Apparel Event
Use your free key and obtain new Cyberpunk themed outfits in the NEXUS Apparel Event.
4 Leagues
Prove your status as an agent by rising through the ranks in various activities and earn additional rewards.