📣 You can now comment on our articles! Check it out at the bottom of the page 👇
Gearheads,
It's Tuesday and we're back with our weekly round-up of Motornation. Let's slide right on into it and find out what's happening in The Crew 2 this week.
LIVE SUMMIT – SUMMERTIDE (JULY 27 – AUGUST 3)
Sunset and hypercars, probably the most enjoyable combination of motorsport. But don't be mistaken! You will be joining a competition, not a summer camp!
PLATINUM

AQUATIC SPLASH SMOKE

GOLD

BMW M4 – STREET RACE

SILVER

LEGENDARY SR PERF PARTS
(SCORE BREAKER, SKILLED & RESOURCEFUL)

BRONZE

150K FOLLOWERS
You can find all the details on
The Crew Hub
LIVE SUMMIT BUNDLE
Go into this week's LIVE Summit prepared with our LIVE Summit bundle. Add these three beasts to your garage from the Far & Beyond store.
BMW i8 Roadster (2018) – Street Race
Chevrolet Corvette C7 ZR1 Convertible (2019) – Hypercar
McLaren 720S Spider (2019) – Hypercar
ELITE BUNDLE 11
The Elite Bundle 11 will be available in the Far & Beyond Store starting July 27th, bringing 3 new gems to the streets of Motornation.
Nissan GT-R Nismo (2020) – Street Race
Bugatti Chiron Super Sport 300+ (2019) – Hypercar
Saleen S1 (2020) – Street Race
VEHICLES & VANITY BUNDLES
Joining the Far & Beyond store this week is the Bugatti Centodieci (2019) Crimson and the Nissan 350Z Roadster (2004) Summer vehicle & vanity bundles, available until August 3rd.
Bugatti Centodieci (2019) – Crimson Bundle
Bugatti Centodieci (2019) – Hypercar
Red Lightning Smoke
Red Molten Core Tire
Red Underglow
Nissan 350Z Roadster (2004) – Summer Bundle
Nissan 350Z Roadster (2004) – Street Race
Yellow Rewind Tint
Yellow Petals Nitro
Yellow Confettis Smoke
DOMINION FORSBERG CHALLENGE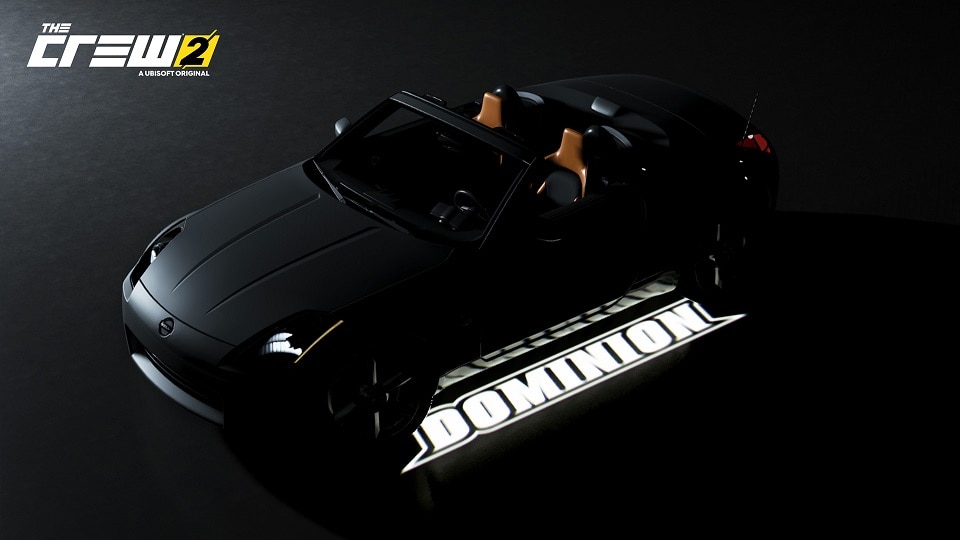 Congratulations! The Community has driven 500M kilometers and has completed Chris Forsberg's Challenge. As a reward, the Dominion Forsberg Underglow will be available for 1CC in the shop until the end of the Episode. Don't wait to claim your reward!
COMMUNITY ROUNDUP

Photo by u/Amirite_97 (Reddit)

Photo by 망냥냥#0001 (Discord)

Photo by Martelinho40K (Twitter)
---
For more information on The Crew®, check our official website. Join the The Crew® community on the forums, Reddit, TC Social, and Discord and be sure to follow us on Twitch to never miss a livestream. The game's Photo Gallery, Leaderboards and Summit Calendar are all viewable on The Crew® Hub. Videos highlighted by our in-game sharing tool can be seen on the official The Crew® 2 - Community Videos channel.