📣 You can now comment on our articles! Check it out at the bottom of the page 👇
Gearheads,
It's a new week in Motornation but keep your wits about you as darkness has descended and something strange is haunting the roads. Let's jump into our weekly round-up and find out what's happening in The Crew 2.
LIVE SUMMIT – SALEM'S RIDE (APRIL 6 – APRIL 13)
Darkness and fog are upon this week's LIVE Summit. Forget everything you have learned in this world and try to win by leaving out all the potential strange events that might happen and distract you.
PLATINUM

SALEM LIGHT ROOFTOP

GOLD

LEGENDARY RR PERF PARTS
(SCORE BREAKER, SKILLED & MUDDY)

SILVER

52.5K SPARE PARTS

BRONZE

150K FOLLOWERS
You can find all the details on
The Crew Hub
Head over to the Far & Beyond store and check out these three vehicles in this week's LIVE Summit bundle.
Yamaha VMAX 1700 (2014) – Street Race
Cadillac Escalade (2012) – Touring Car
Red Bull RB14 Disruption Edition (2018) – Alpha GP
ELITE BUNDLE #10
Koenigsegg CCGT (2007) – Touring Car
Infiniti Q60 Project Black S Concept (2018) – Street Race
KTM X-BOW GTX (2020) – Hypercar
VEHICLES & VANITY BUNDLES
The Far & Beyond store has a new Vehicle & Vanity bundle this week. You can find the Soulbinder bundle available in store until April 13th.
Saleen S7 Twin - Turbo (2005) – Soulbinder Bundle
Red Petals Nitro
Red Sideblade Underglow
Red Lightning Smoke
BASIC BUNDLE
Street Xpert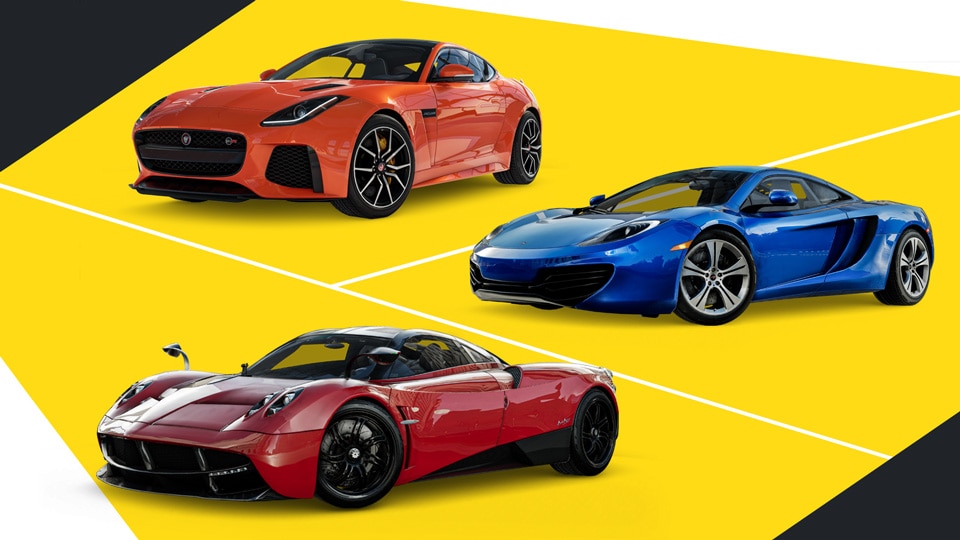 McLaren 12C (2013) - Hypercar
Pagani Huayra (2012) – Hypercar
Jaguar F-Type SVR Coupe (2017) – Street Race
COMMUNITY ROUNDUP
Photo by: Inferash (Discord)
Photo by u/mcloaf (Reddit)
Photo by Yunes (Discord)
---
For more information on The Crew®, check our official website. Join the The Crew® community on the forums, Reddit, TC Social, and Discord and be sure to follow us on Twitch to never miss a livestream. The game's Photo Gallery, Leaderboards and Summit Calendar are all viewable on The Crew® Hub. Videos highlighted by our in-game sharing tool can be seen on the official The Crew® 2 - Community Videos channel.