On December 5, our The Crew® 2 Demolition Derby update will bring PvP to Motornation. This new multiplayer mode will allow up to 8 players to compete against each other in a free-for-all system, across all four motorsports families.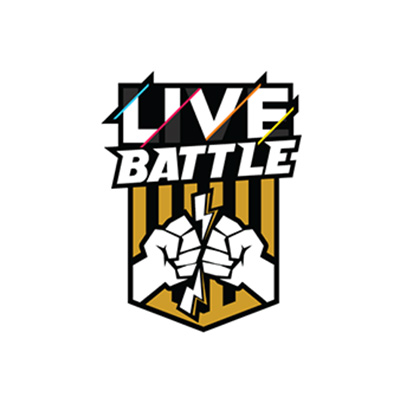 PvP is available right off the bat at Rookie level, once you've unlocked your first HQ. All vehicle levels will automatically be maxed, so don't worry if you're just starting out. Likewise, if you don't own a particular vehicle type then it will be lent to you.
When you're ready, simply head to the Live Battle tent to get involved! You will be able to choose between two playlists, populated with the The Crew® 2's wide range of events and disciplines.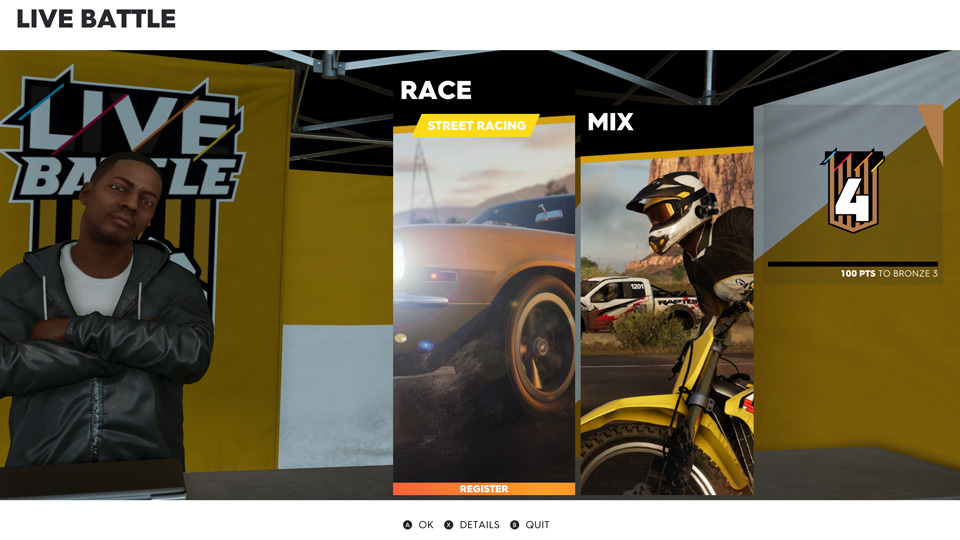 The Race playlist is purely made up of Street Race and Hypercar events, and remains fixed. Collisions are off by default.
The second playlist draws from all the game's disciplines, except Drag Race and Air Race. It will change daily to provide you with mixed thematic experiences that could be based on whole families, specific disciplines, or a custom selection.
Once you've chosen a playlist, you will be matchmade into a lobby with 7 other players and will be able to vote on your preferred event. The event with the most votes is then run.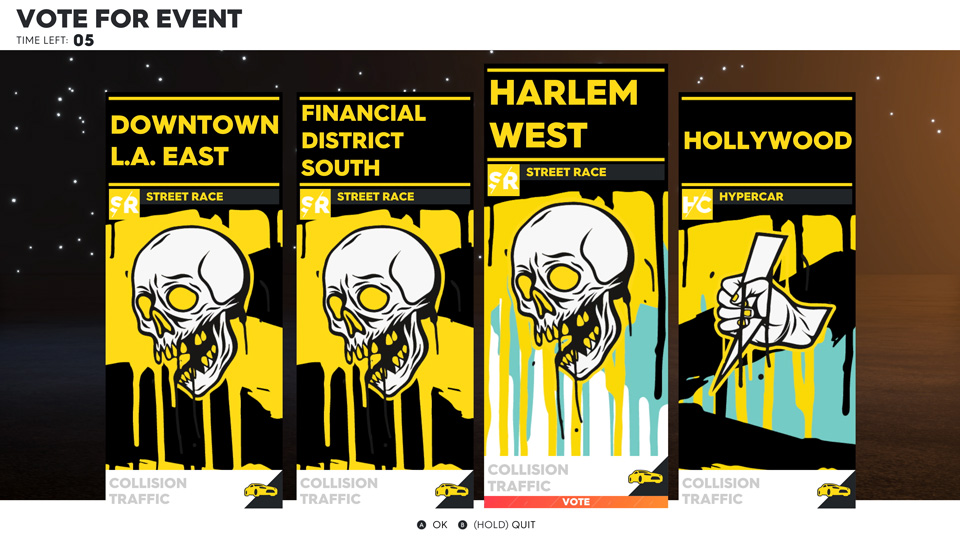 The events displayed on the vote screen are always random, from among your chosen playlist. However, if a race is particularly close-fought and you'd like to try your hand at it again, you can also vote for the Revenge option. This simply runs the previous event again, to give you another chance at the podium!
And speaking of podiums, it goes without saying that you are rewarded for playing PvP with followers, loot and Bucks, allowing you to continue progressing to Icon level and beyond. The amount you gain will depend on your performance.
Additionally, whenever you play in PvP you will be competing in a League ranking system. There are four Leagues: Bronze, Silver, Gold, and Platinum.

Each League is split into four divisions, 4 being the lowest and 1 the highest. The lowest ranking a player can reach is therefore Bronze 4, and the best Platinum 1.
League points are won or lost according to your performance in events, with the exact number dependent on yours and your opponents' current rank.
We hope you're as excited for The Crew® 2 Demolition Derby as we are, gearheads! If you haven't already, you can learn all about the update HERE in our dedicated article, including the brand new discipline, new vehicles, and more.
We'll see you in the arena on December 5!
---
For more information on The Crew®, check our official website. Join the The Crew® community on the forums and Reddit, and be sure to follow us on Twitch to never miss a livestream. All photos shared to our Gallery are viewable on The Crew® Hub. Videos highlighted by our in-game sharing tool can be seen on the official The Crew® 2 - Community Videos channel.