Over the past month, amazing artists and illustrators from all over the world have taken part in the #KodeChallenge, following our collaboration with the talented Bosslogic for the reveal of Assassin's Creed Valhalla. They created unique arts, sharing their own interpretation of the Assassin's Creed Valhalla fantasy. From comics to cartoons and drawings, from warlike to poetic, each work is stunning and inspiring. To learn more about the #KodeChallenge and our collaboration with Bosslogic, you can read our previous article here.
And the winner is…
Though each illustration was unique and creative, Kode Abdo has made up his mind and chosen @la___aura (https://www.instagram.com/p/CCG-wc3hebx/) as the winner: she will therefore have the opportunity to create a new piece of art in collaboration with Bosslogic! Laura H. Rubin is a Swiss artist expressing her talent through hyper realistic and supranatural portraits. Her beautiful Viking Seer perfectly embodies the mysterious atmosphere surrounding her sacred duties as well as her connection to the realm of the gods. We cannot wait to see the result of this incredible collaboration.
The Challengers:
We would like to thank all the artists who have taken part in our challenge and submitted their wonderful interpretations of the Viking spirit.
Here are all the creations submitted for the #KodeChallenge:
Art of Papayou :
Concept artist and illustrator, Papayou has already collaborated with Ubisoft and its partners on different artistic projects around the Assassin's Creed license. He has an amazing ability to create his own art around other universes.
https://www.instagram.com/artofpapayou/
Carmen Carballo :
Carmen is a young Spanish artist who loves to illustrate video game characters. Her feed is a magical representation of her imaginary world.
https://www.instagram.com/wandakunpls/
Darktownart :
DarkTownArt used to work for the TV/ movie industry for about 4 years before switching to creating illustrations and concept art as a freelancer and for the gaming industry. At the moment, DarkTownArt prefers working in a semi-realistic style that is as much inspired by western media as by Japanese anime and games.
https://www.instagram.com/darktownart/
Dominik_thewho :
Dominik the who is a "Berlin boy" and home in the world. Always creatively on the road. He expresses his creativity in many areas, and as soon as the opportunity arises, he likes to try new things. There are no limits for him - his motto: "Anything is possible"
https://www.instagram.com/dominik_thewho/?hl=de
Karoline Pietrowski :
Karoline works as a freelance illustrator and character designer. With her colourful and vivid illustrations she wants to draw people's attention, bring a smile to their faces and inspire them. She draws her inspiration from her everyday life or things that have shaped her, such as comics, series and films.
https://www.instagram.com/karolinepietrowski/
Nicoleelazus :
Nico Lee Lazarus is a South African born concept artist who enjoys all things design. Currently working at SIXMOREVODKA in Berlin Germany
https://www.instagram.com/nicoleelazarus/
Nikki Smits :
Nikki is a Dutch artist who draws cute illustrations. She likes fantasy and magical themes.
https://www.instagram.com/nikkismitsillustration/
Nyo Archives :
An illustrator and video maker, Nyo is a young French artist who is very well known on the Twitch Scene. His attention to detail and his technique truly gives life to his work.
https://www.instagram.com/nyo_archives/
Pikanoa :
Passionate about artistic creation, Pikanoa wishes to share her passion and her interest in the benefits that art brings to individuals. Her creations are filled with great strength, which really inspired us.
https://www.instagram.com/pikanoa/
Quantum Games :
Danil is a famous Russian YouTuber, fan of the Assassin's Creed franchine, who also love to paint and draw.
https://www.instagram.com/gavrilovtoday/ https://www.youtube.com/channel/UC7TkMpfCCRwhi8vbTCAOw-A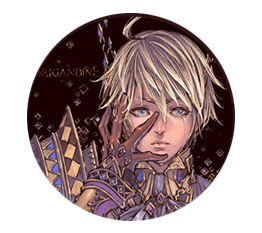 Raita Kazama :
Raita studied in the art school in the States to study animation. He worked for various gaming companies such as Capcom and now he is a freelance illustrator.
https://twitter.com/kazamaraita, http://apocrypha.cside.com/
Ricardo Accattatis :
Ricardo is a young YouTuber from Rome who has a unique illustration style that is inspired by the fantasy genre.
https://www.instagram.com/richardhtt/
Super Log :
Superlog is an Illustrator. Working as a Variant cover artist of MARVEL comics and designing original illustrations for T-shirts, stickers and other merchandise.
https://twitter.com/superlog, https://www.superlog.info/
Vivi Zama :
Vive loves two things, drawing and reading Manga. Inspired by the Manga universe, he creates a lot of illustrations not only inspired by Manga but also by the Fantasy world.
https://www.instagram.com/vivizama/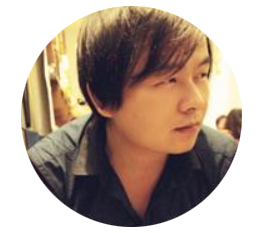 Yuan :
Yuan is a Chinese Assassin's Creed fan artist who worked on the creation of the cover of the official novel Assassin's Creed: Ming Dinasty. He has been dedicating merging Chinese style into AC fan arts.
https://weibo.com/p/1005051327056061